WILD LIFE OF MONGOLIAN STEPPE
Tour code: MN-49
Seasons to be arranged: 1,June-20,September
Duration: 16 nights & 17 days
Number of travelers: Available for solo traveler, 2-4 people, group max of 20 people
Tour grade: Easy
Total distance: 900 km by plane, 2500 km by jeep
Activity: 1 hour horse riding, 1 hour camel riding, hiking 2 hours, meeting with nomads
Specially advised to pack: Hiking good shoes, sun glasses and sun hat, binocular, mosquito repellent creme, your favorite delicacies
During this travel your team will enjoy an extraordinary perspective of the desert-steppe-siberian forest environment in central Asia, as well as visits with local herders for a unique cultural experience.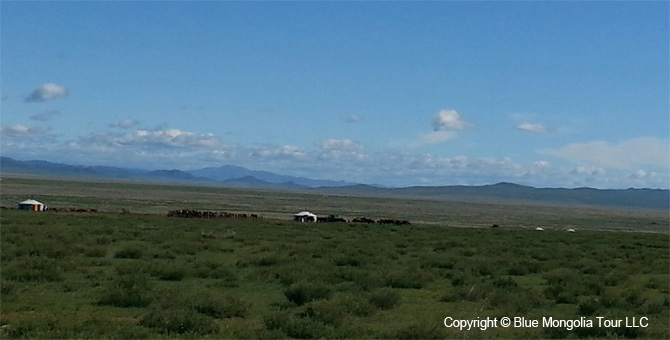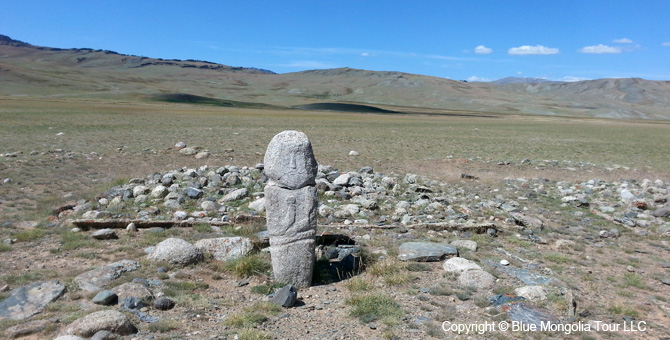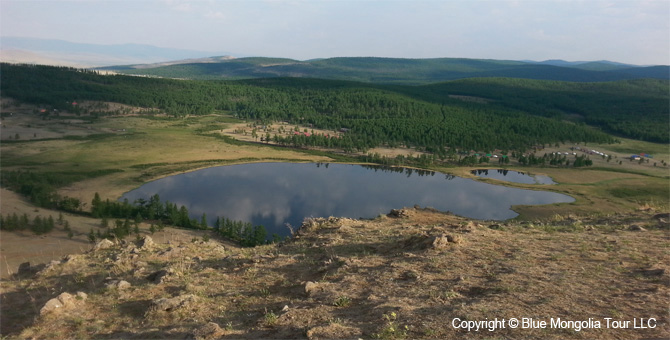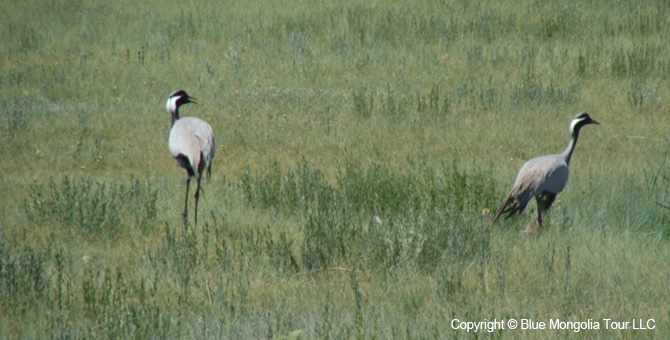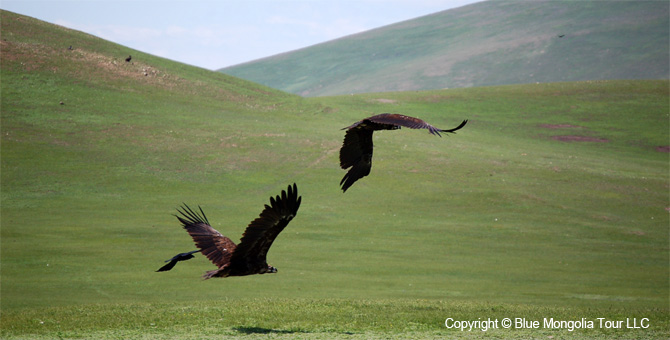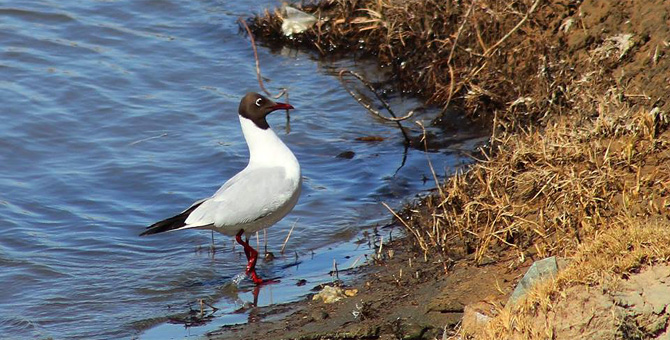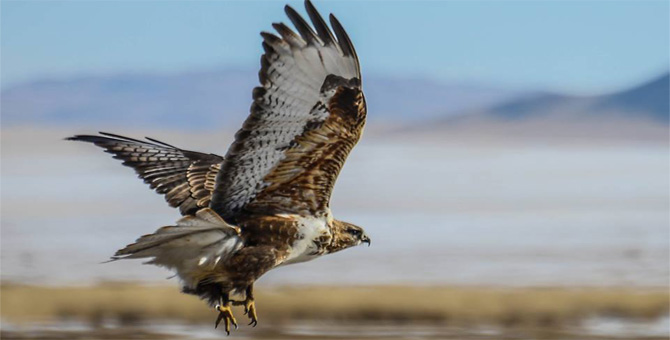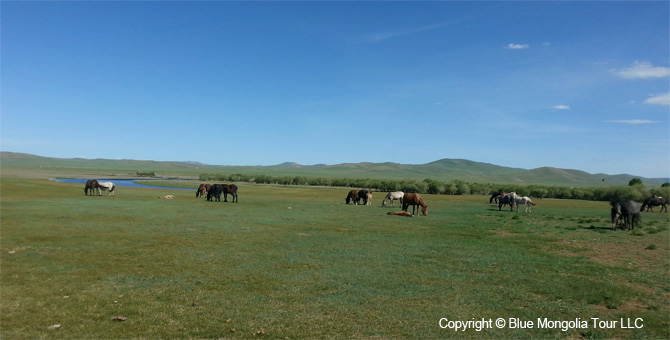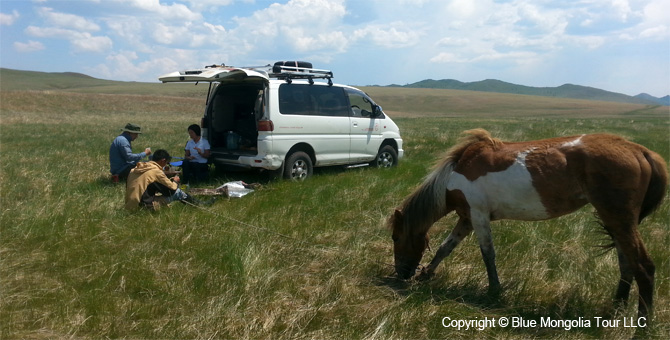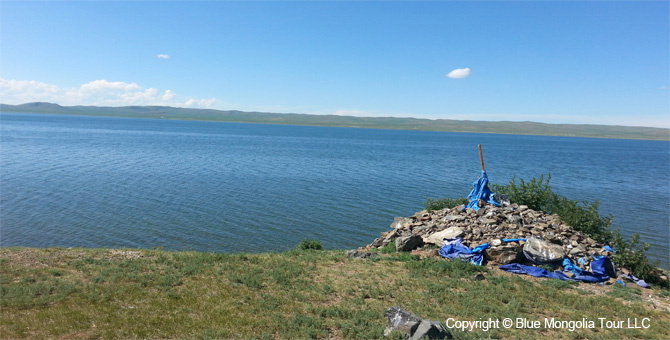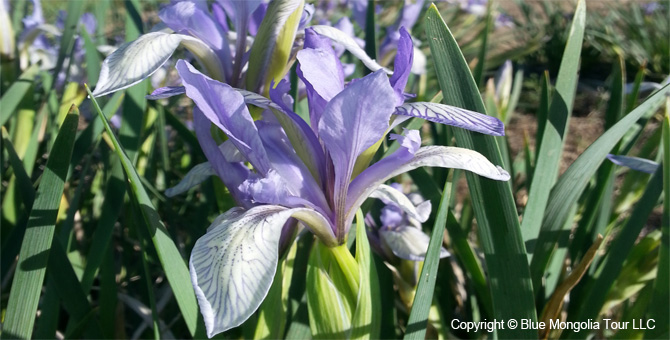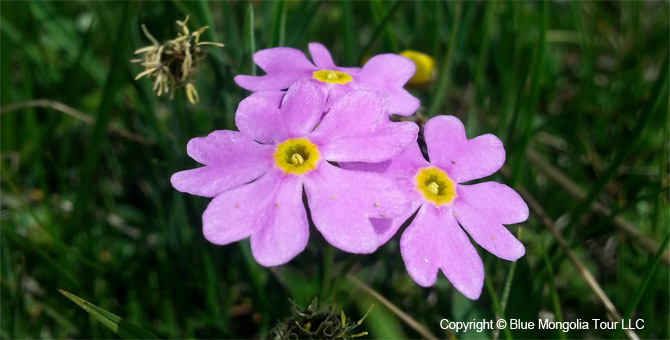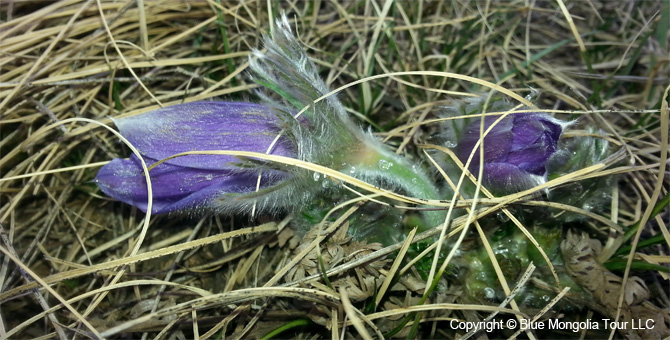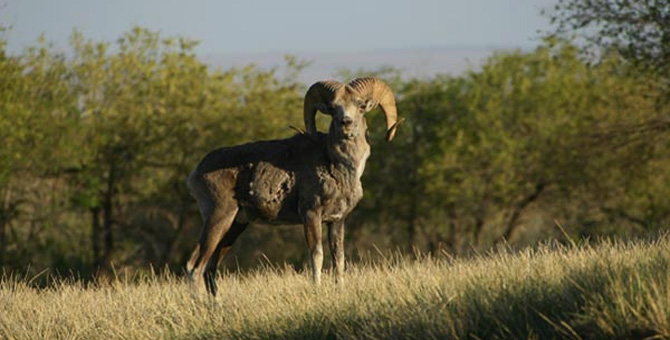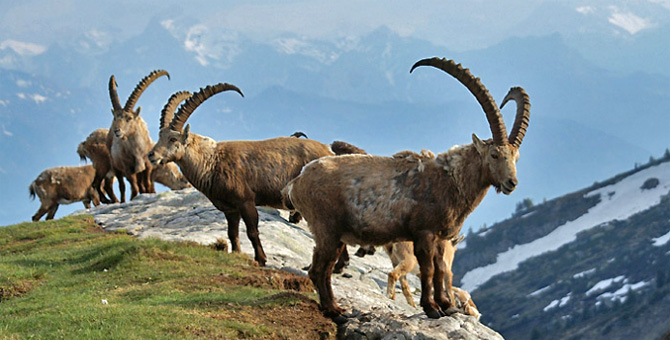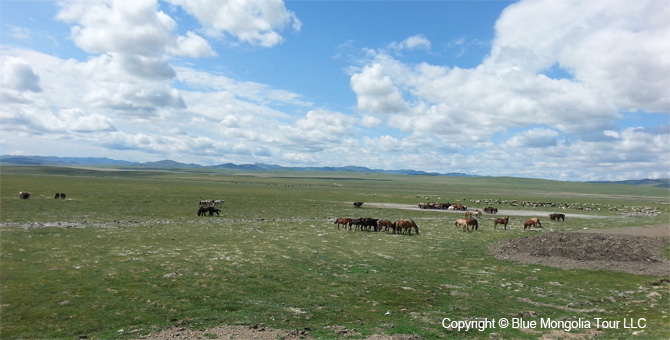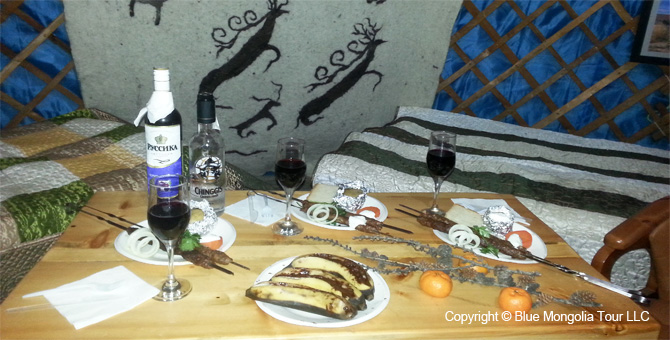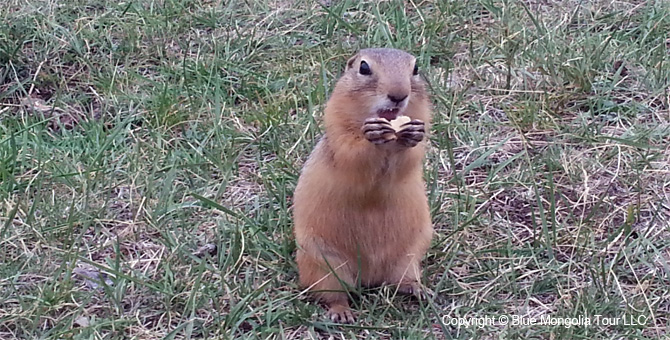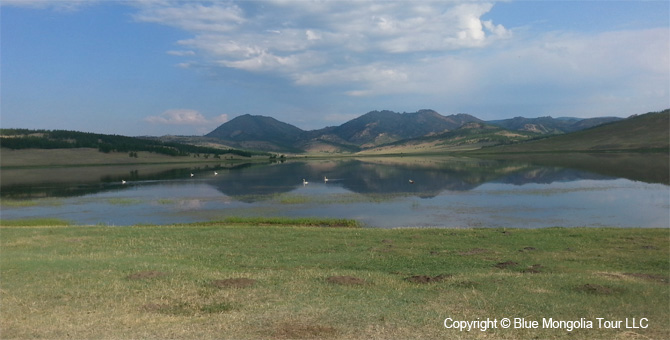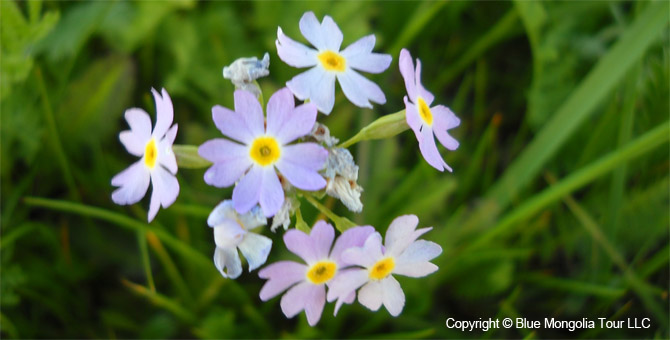 Day 1: Arrival in Ulaanbaatar city
Arrival in Ulaanbaatar city, Meeting assistance upon arrival by Blue Mongolia Tour agency representative and transfer to Hotel with 3 stars. Free time to adjust for time difference, Stay in hotel with 3 stars
Day 2: Dornod Province – Eastern part of Mongolia
After breakfast you will have free time until you will have check-out at the hotel, This travel will start in the afternoon. Soar over the vast steppe on a flight to the mystical Menen steppe, home of some of nomad families and wild animals. Over the next 15 days, discover the wildlife and varying landscapes of the desert, home to gazelles, Argali mountain sheep, and asker falcons. Free time, Stay in hotel
Day 3: Toson Khulstai National Park
Today head to National Park Toson Khulstai in Dornod province, Annually app. 5000-6000 antelopes are counted and protected by national park people. There are scarce herbals such as prickled roses, orchids and Siberian stepa gobica among popular herbs and plants of 25 kinds and 80 species. Also, there are scarce kinds of cranes, steppe bustards and hedgehogs. On the way explore the ancient city ruins and walls dated to 13-14 centuries, Arrival in national park and drive in the valley to look for steppe antelopes, wildlife watching and free time, Stay in outdoor tent camp

Day 4: Toson Khulstai Park
Today is full day acclimatization day in the national park area and wildlife watching and taking pictures, stay in outdoor tent camp
Day 5: Yakhi lake national park - Chukh Lake Nature Reserve
After breakfast travel to Yakhi lake National Park, This area was taken into protected area in 1998 with purposes of protecting white antelopes and aquatic birds pass, which is habiting for 251000 hectares of land in Mongolian lowest altitude area. The national park is a paradise for the birdwatchers and wildlife watchers and nature lovers. There is a chance to see animals such as white antelopes, wolves, marmots and steppe fox, migratory and sedentary birds like bird of prey and vultures, rocky hills, valleys and mountains. Traveling in the park as bird watching, Then Drive to Chukh lake nature Reserve area, The lake surrounding area is welcoming lots of species of birds, Dinner, Stay in outdoor tent camp
Day 6: Acclimatization in Chukh Lake and Mongol Dauria National park
Breakfast, Today is acclimatization day in national park to explore the birds: swans, goose, sibirean white crane, Mongolian blue cranes, steppe bustards and more types of birds. Groves of Puccinellia-Typhaceae are the main habitat for bearded tit (Panurus biarmicus), black-browed reed warbler (Acrocephalus bistrigceps), and great reed warbler (Acroceohalus arundinaceus). A large population of the endemic Daurian crane makes nests in wet areas of the steppes in the Ulz river and Chukh lake and White lakes valleys. Picnic meals and stay in outdoor tent camp
Day 7: Ugtam Mountain National Park & Ulz River basin area
Today travel will be in the nature reserve Ugtam Uul Mountain and Ulz river basin area, The Ugtam Mountain region was made into a preservation area in 1993 with the purpose of vulnerable population of antelopes.
Day 8: Ulz River basin area- Norovlin village- Onon Balj River Basin area
After breakfast in the morning earlier drive along Ulz river basin area, watch some birds and nomad families on the way, Continue travel to Dadal village area – Onon balj River Basin area, Stay in ger tourist camp
Day 9-10: Wildlife watching in Onon Balj River National park
Today is acclimatization day in national park to explore the wildlife of forest and low hill and mountains: birds from forest and roe deer, mountain deer, wild pics, hedgehogs, hares and so on.. Also there is one interesting historical monument for Chinggis Khan, built at the area by 1970s. Stay in tent camp
Day 11: Ondorkhaan town
After breakfast in the morning early drive to Ondorkhaan town of Khentii Province, Full day driving through low rolling hills and green meadows, Stay in local hotel
Day 12: Ikh Nart Uul Rocky Mountain National Park
Today full day you will have long hours drive in car as heading to Ikh Nart Rocky mountain national park, The park is located in semi-desert and steppe area of region of east gobi. So the flora and fauna present in the research area are a mix of desert and steppe species. Stay in tent camp
Day 13-14: Ikh Nart Uul Rocky Mountain National Park
Breakfast and two full days are free day for watching wildlife in semi-desert steppe area: large mammals in the region include argali, ibex, goitered gazelles, Mongolian gazelles, Asian wild asses, and wolves, several of which are locally or globally threatened. Common birds include cinereous vultures, saker falcons, steppe eagles, upland hawks, black kites, little owls, pied wheatears, white wagtails, horned larks, Guldenstadt's redstarts, red-billed choughs, and Daurian partridges. Of the many small mammals and reptiles, volunteers may see Tolai hares, Pallas' cats, red foxes, corsac foxes, Mongolian gerbils, voles, hamsters, jerboas, toad-headed agamas, Mongolian racerunners, Central Asian vipers, and Pallas' colubers.

Day 15: Ulaanbaatar city
After breakfast you will drive to Ulaanbaatar back, Full day driving and After arrival in city you will have free time for resting and refreshing, Stay in hotel
Day 16: Ulaanbaatar capital
After lunch city tour including visits to Paleontology Museum offers nice chance to see petrified dinosaur skeletons and nestled eggs, stuffed animals and herbaries of plants, Visit main square Chinggis Khan, Friendship Monument on Zaisan hill, National Folk Performance Concert with songs and contortion acts, Dinner, Stay in hotel
Day 17: Departure
Breakfast, Check-out at the hotel before 12.00 noon, Blue Mongolia Tour guide and driver will see you at the hotel lobby and Make a Transfer to the airport/ train station, Departure

The tour itinerary is subject to be changed at the traveler's request and requirements.
Tour Price
For individual travelers (1-4 people): 4200-3900USD
For group (more than 5 people): 3900-3500USD
Above mentioned price is average amount to give you an idea. The exact amount is varied for everyone depending on number of travelers and service type including how many stars hotels you want to stay in, double or single occupancy you would prefer, what kind of additional service /such as visa support/ is required and so on...
Discount conditions:
• If group is bigger than 16 people: 16 +1pax free of charge
• For Family trip, children 0-9 years old are free of charge
This price INCLUDES:
Transfer to/from airport/hotel, Private transport with driver during the trip including petrol cost, Accommodation at hotels in Ulaanbaatar, Accommodations in Ger tourist camps in countryside, Everyday 3 times meals, English speaking tour guide, Entrance fees to protected areas, Entrance fees to sightseeing and museums and cultural shows, Horse rental and camel rental fees, Rental of tent camp and outdoor equipments, Domestic return flights, flight insurance, Daily supply of mineral water - 0.5L bottle of water per day, invitation letter arrangements for Mongolian tourist visa issue, service fees and government tax.
This price DOES NOT INCLUDE:
International air flight round trip, Travel insurance, medical insurance, Fee for Visa obtaining, Alcoholic beverages, Additional services, Fee for extra luggage, Personal expenses such as IDD call, internet using, laundry, any charge for major force beyond of our control such as the imposition of quarantine restrictions, weather bad conditions, changes of arrival/departure flights, poor roads conditions, etc.
Please, Note:
1. The maximum weight of loaded luggage for domestic flight and vehicle is 10 kg, hand luggage 5 kg. For overweight, each kg will be charged in 1.5USD. Extra luggage can be stored free at hotels in Ulaanbaatar.
2. Hotels in Ulaanbaatar city reserved on double occupancy, and in countryside all Ger styled tourist camps are based on triple or 4 occupancy.
3. Check-in at hotels is at 12:00m/Check-out at hotels is at 12:00m.
!!! Tour itinerary and price may be subject to change.
The duration of the above trip can be prolonged or changed to suit your needs.
Please, make your reservations at your earliest convenience.