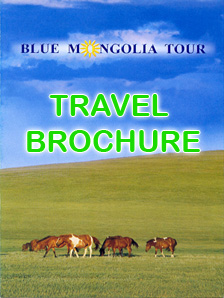 Travel Videos
Testimonials
It was wonderful experience. we had some bad weather, but it gave me the opportunity to spend more time with nomad family and it was a very enriching time. Our guide Tuvshee was joyful and friendly and most importantly a very good cook (in extreme conditions) during tent camping. We want to come back and we will buy a ger to put in our garden!
~ Anais Julienne & Bernardo Montufar, France
Subscribe
Register and receive interesting information and travel news
Submit Now
Travel Tips
Every traveler needs to bring a basic medical kit & first aid kit, effective insect repellent, specially, travelers from countries with low altitude, advised to bring vitamins for crisis because of altitude changes. The average altitude in Mongolia is 1700 m above sea level. Moreover, everyone must be supplied by health insurance service in their homeland before arrival...
View More »