EAGLE FESTIVAL TRAVEL 2019
Tour code: MN-70
Seasons to be arranged: September-November
Duration: 5 nights & 6 days
Group size: 1 or up to 20 pax in a group
Total distance: 1800 km by plane, 150 km by jeep
Activity: 1 hour horse riding, watching eagle festival and eagle hunting, meeting with nomads
Trip Background Details: Western Altai Mountains and Kazakh nomad families, Ulaanbaatar city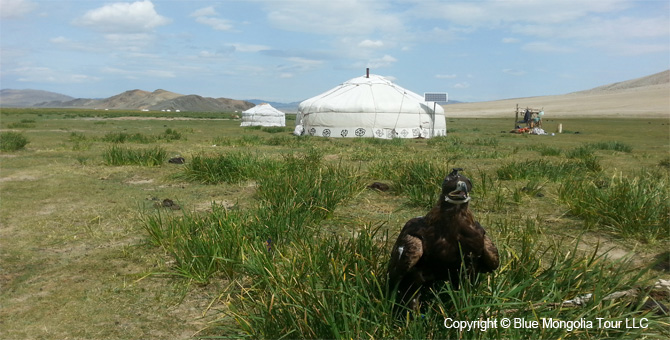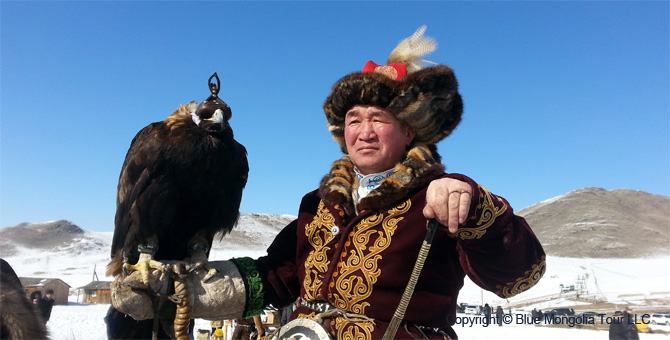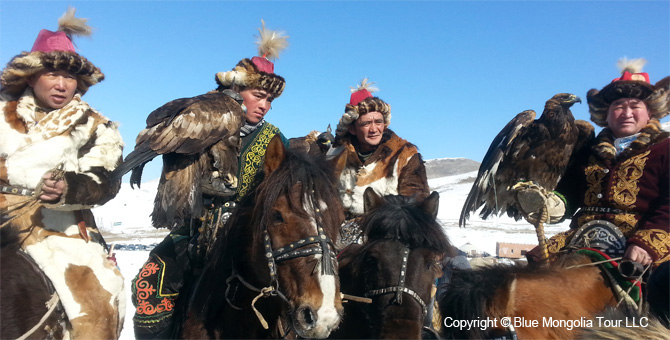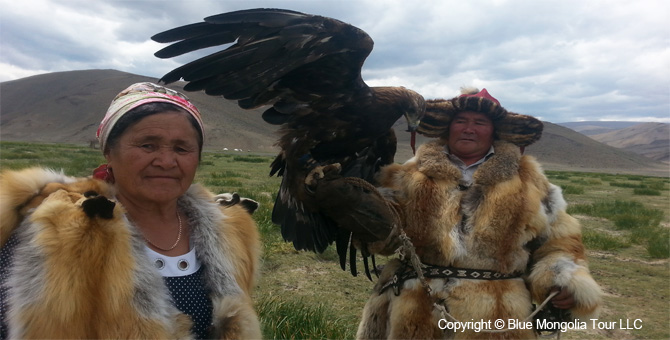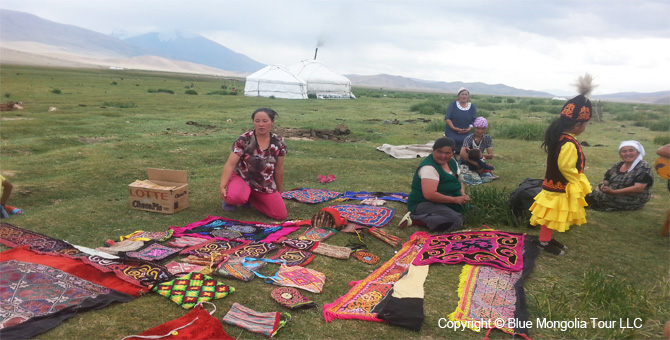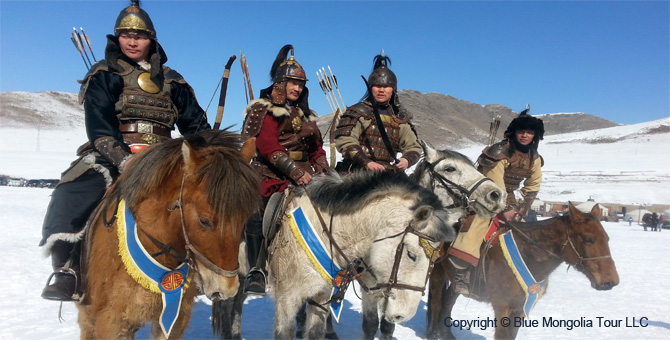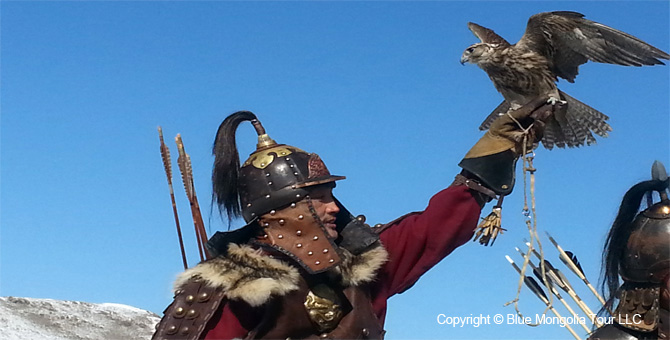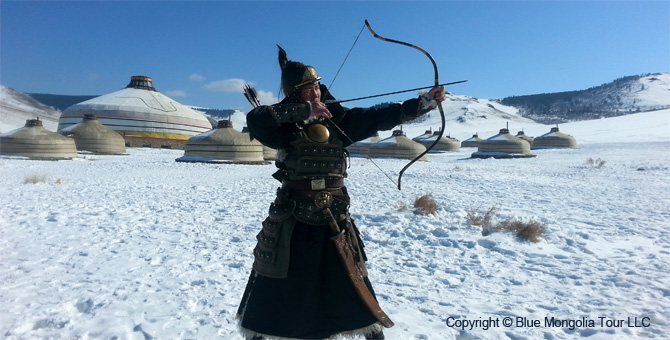 One of spectacular customs of Kazakh people is hunting with specially trained eagles. This festival held in Bayan Olgii province at the heart of the majestic Altai Mountains, in western remote part of Mongolia. The festival displays the pride of Kazakh best hunters and their skill as hunters with eagle. After the festival you can have chance to discover picturesques galcier, high rocky mountains and beatuful lakes and ancient rock paintings.
Day 1: 3,Oct - Ulaanbaatar city
Arrival at train station or Chinggis Khan airport in Ulaanbaatar city, Blue Mongolia Tour guide will meet you at the airport or train station and have transfer to the hotel with you, you will have free time for relaxing and haveing rest to avoid from time difference, Stay in hotel
Day 2: 4,Oct – Friday – Olgii Town
Breakfast, Transfer to the airport, 8.00 a.m - Fly to Olgii Town- center of Bayan Olgii Province. 11.00a.m - Drive to Olgii Hotel, Lunch, Free time, Visit to Olgii Local Museum, which is about the Kazakh ethnic groups in Mongolia, as well as the landscapes, nature and people,
6:00pm Pre-festival dinner for Deluxe ticket holders
8:00pm Entertainment at Ger Camp
Dinner, Stay overnight in local hotel in Olgii town
Day 3: 5,Oct – Eagle Festival day
Breakfast, Drive to Sagsai village -40 km,
10:00 Opening ceremony, introductions, Eagle Hunting history and practice
11:00 Competition event #1, Traditional Dress Hunters display their home made traditional outfits
12:00 Camel Race, then Have Lunch
1:30 Multiple events – Western Mongolian archery /Anklebones, archery competition , Cultural lecture – History of the Kazakhs/
2:00 Competition event #2, Eagle Call Tests hunter's ability to 'call' Eagle to their horse from a distance
6:00 Break for dinner , Stay in the hotel in Olgii town
Day 4: 6,Oct – Eagle festival day
Breakfast,
10:00 Kazakh Horse Games /Bushkashi - Tug of war played on horseback with goat skin, common throughout Central Asia, Kyz Kuar - A race between a man and woman on horseback, Tiyn Teru - Riders compete to pick up coins from the ground during the race/
12:00 Horse Race, Then Have Lunch
2:30 Competition event #3, Fox Skin The real test of a hunter's ability, Eagles must catch a fox skin dragged behind their trainer's horse.
4:00 Afternoon break
6:00 Closing dinner, awards, Stay in the hotel in Olgii town
Day 5: 7,Oct - Monday – Ulaanbaatar city
Breakfast, Drive to Olgii town, Fly to Ulaanbaatar city back, Transfer to hotel, Lunch, Free time, In the evening visit to National theatre for Folklore concert with songs, dance and contortion acts, Dinner, Stay in hotel
Day 6: 8, Oct - Departure
Breakfast, Packing, Check out in the hotel by 12.00p.m, Transfer to the airport, Departure

The tour itinerary is subject to be changed at the traveler's request and requirements.
Tour Price
Solo Traveller: USD2000
Per Person for group of 2 people: USD1800
Per Person for group of 3-4 people: USD1700
Per Person for group of 5-10 people: USD1600
This price INCLUDES:
Private Transfer to/from airport/hotel and hotel/airport, Private transport with driver during the trip including petrol cost and road tolls, Accommodation at hotels with 3 stars in Ulaanbaatar- standart rooms for single or twin occupancy, Accommodations in Ger tourist camps in countryside, Everyday 3 times meals and hot drinks such as cups of coffee and tea, English speaking tour guide service, Domestic flight from/to Ulgii to Ulaanbaatar city, Entrance fees to protected areas and national parks, Entrance fees to sightseeing and museums and cultural shows in city, Horse riding fee for one hour, Daily supply of mineral water - 0.5L bottle of water per day, invitation letter arrangements for Mongolian tourist visa issue, service fees and government tax.
This price DOES NOT INCLUDE:
International air flight round trips, international train tickets, Travel insurance, medical insurance, Fee for Mongolian tourism visa obtain, Alcoholic bewerages, Additional and optional services, Fee for extra luggages, Personal expenses such as laundry service, any charge for major force beyond of our control such as the imposition of quarantine restrictions, weather bad conditions, changes of arrival/departure flights, poor roads conditions and single supplements for ger tourist camps = 20USD per night and etc.

Please, Note:
1. The maximum weight of loaded luggage for domestic flight and vehicle is 15-20 kg, hand luggage 5 kg. For overweight, each kg will be charged in 3USD. Extra luggage can be stored free at hotels' luggage rooms in Ulaanbaatar.
2. If you want to use your own outdoor camping gears such as mattrass and sleeping bags or bed linen, you can bring it with yourself. If you gave special requested items for outdoor camping, Please, Let Blue Mongolia tour manager to pack for yourself in advance.
3. Hotels in Ulaanbaatar city reserved on double occupancy, and in countryside all Ger styled tourist camps are based on triple or double occupancy.
4. Check-in at hotels is at 1:00p.m/Check-out at hotels is before 12:00m.
!!! Please, make your reservations at your earliest convenience.