WILD TASTE OF ADVENTURE TRAVEL
Tour code: MN-4
Seasons to be arranged: June-November
Duration: 14 nights & 15 days
Number of travellers: 1-10 people in a group
Total distance: 2500 km by jeep, 5 km by horse
Activity: 1 hour horse riding, 1 hour camel riding, hiking 2 hours, meeting with nomads
Trip Background Details: Middle Gobi Desert area, South Gobi Desert area, Khangain Nuruu National Park, Khara Khorum Area, Hustain Nuruu -Wild Horses National Park, Ulaanbaatar city
This is jeep expedition with really tough drive and detailed discovery in what is Mongolia and who are Mongols. It would be excellent choice for adventure seekers and nature lovers. At first, it will show you ancient rock paintings dated to 3BC. Then travel through Gobi Desert, where purple and flaming cliffs tell that this land was covered by a big sea many many millions years ago, then it was changed into savannah area with giant dinosaurs! Then there is fun with tent camping in wild nature, listening to loud noice of camels calling, bird singing... Then you will visit to Khangain Nuruu National Park with waterfall, small lakes, dormant volcanos and yak breeder families. Then... much of things to see & to do, but with wild taste - dust smelling, picnic meals in open fire...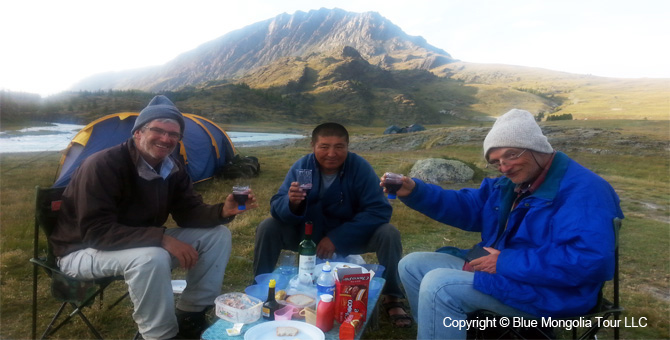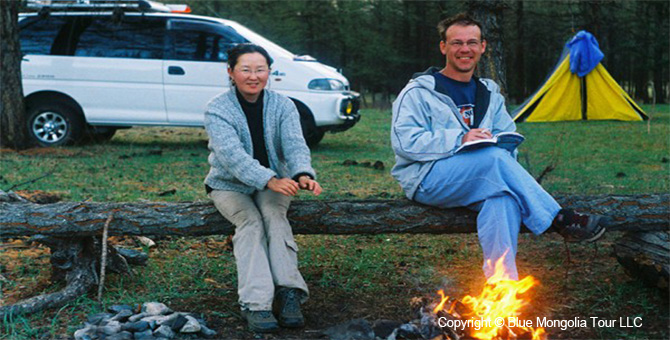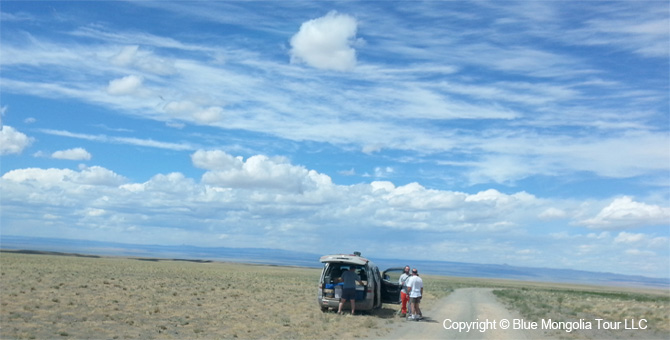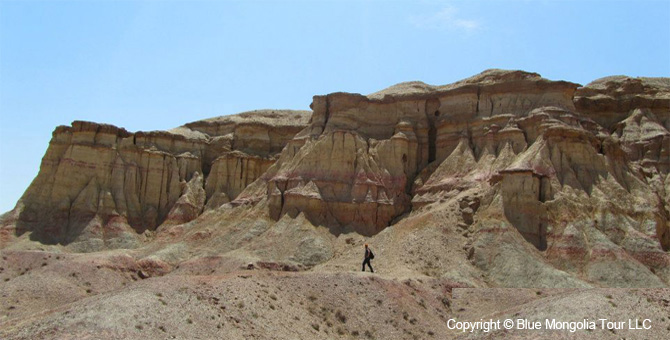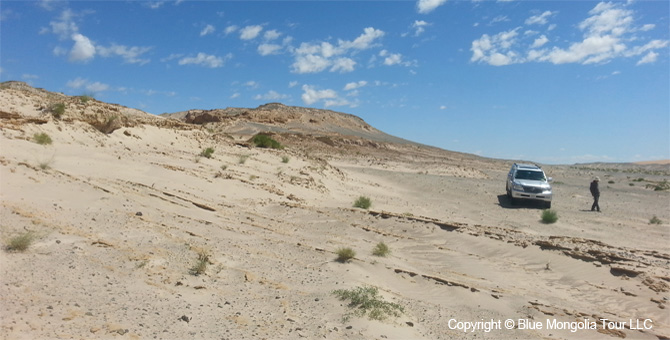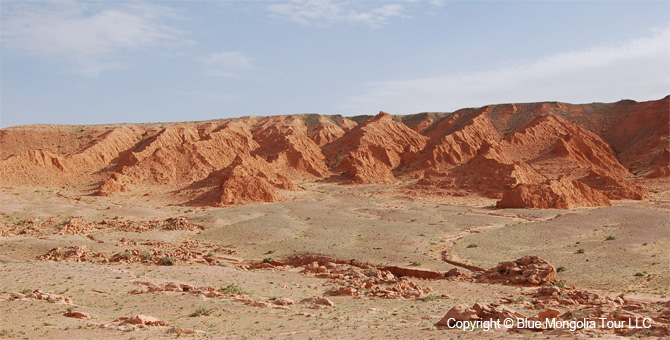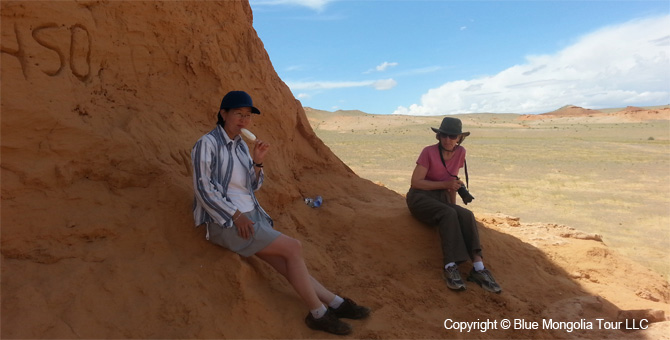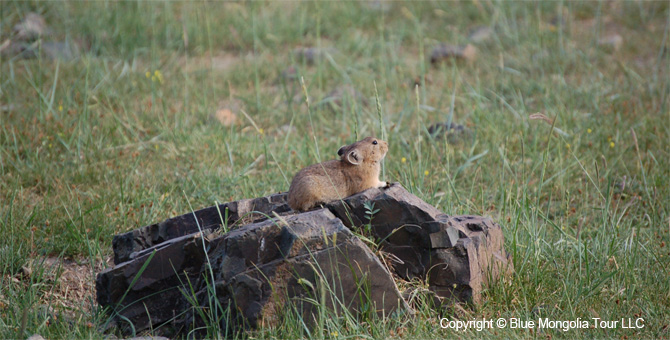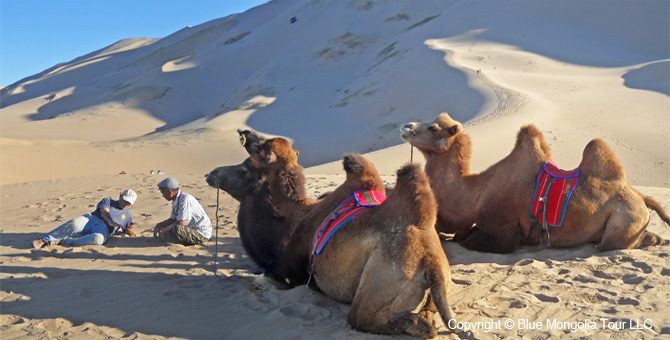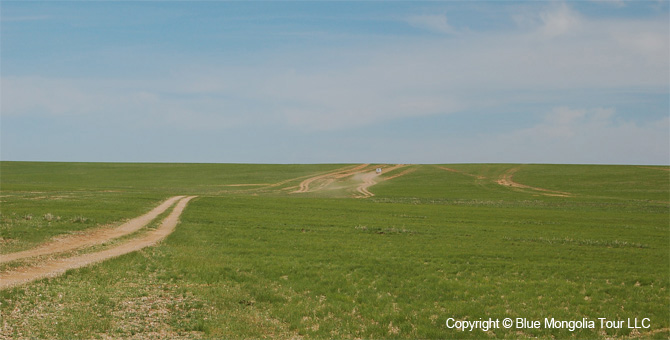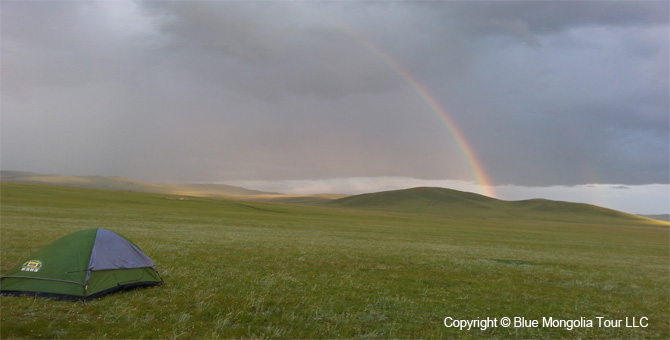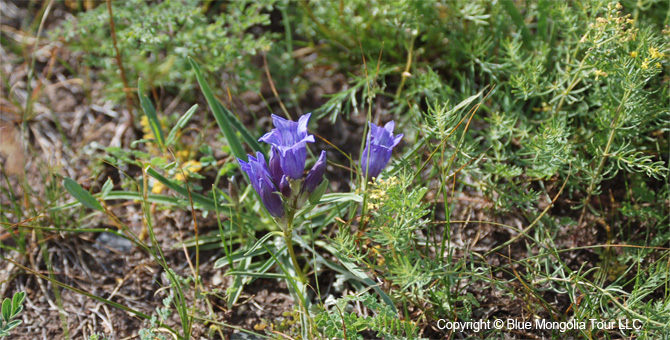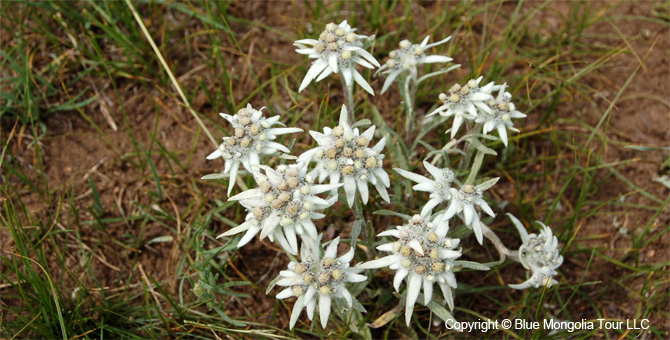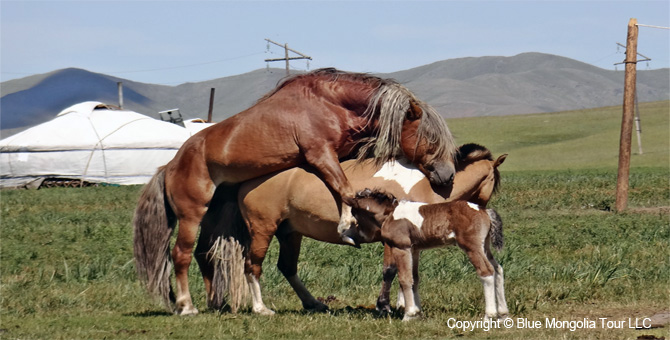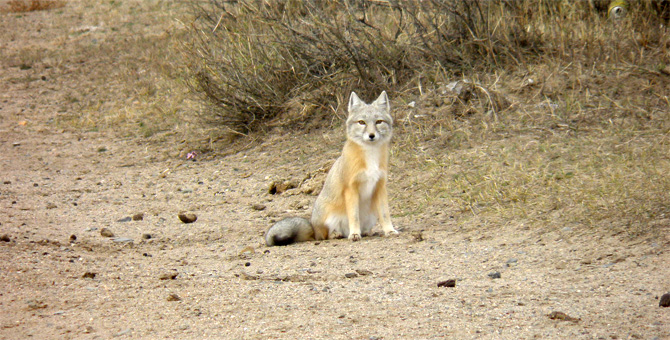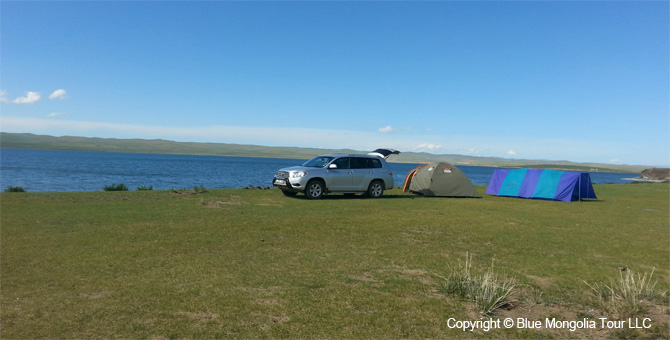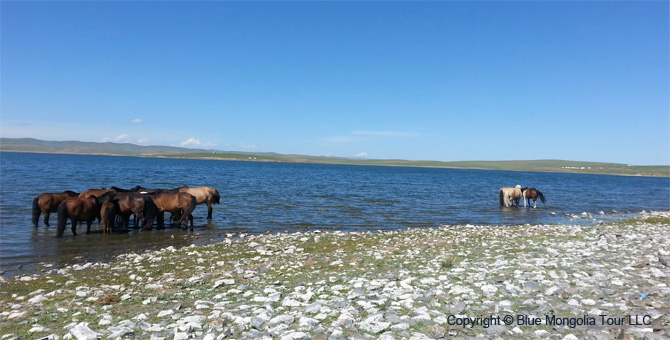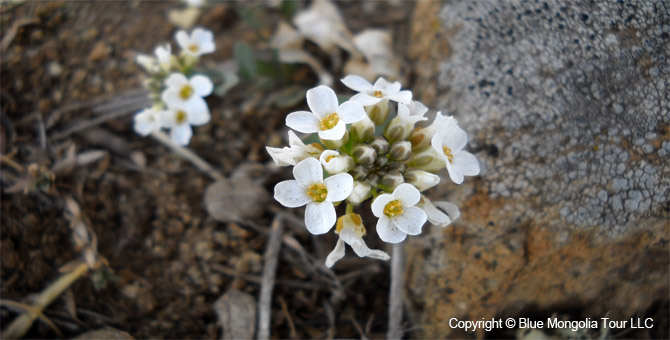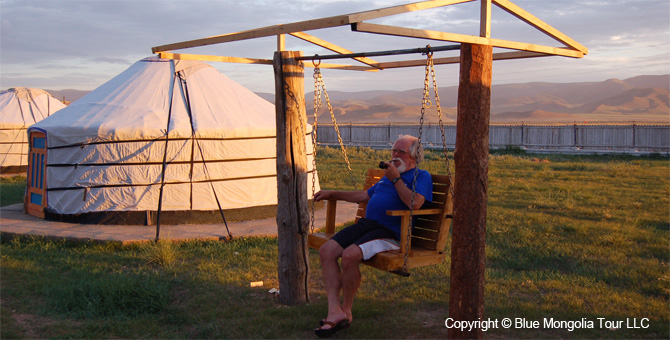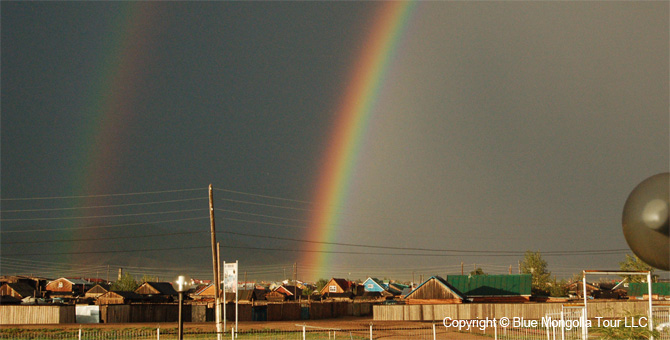 Day 1: Ulaanbaatar capital
Arrival in Ulaanbaatar city, capital of Mongolia. You will be greeted by Blue Mongolia Tour guide and escorted to the hotel, Check in hotel, Free time and relaxing hours, Stay in hotel
Day 2 – Baga Gazar Mountain in Middle Gobi
Afetr breakfast our adventure tour starts with drive to Middle Gobi area, Over the next 14 days, discover the wildlife and varying landscapes of Mongolia, On the way explore and photographying the beautiful landscape area of Zorgol Khairkhan Mountain and Khariin Nuur lake, Box Lunch in open air, Arrival in Baga Gazarin Chuluu Rocky Mountain , granite rock resembling a city skyline. Explore rock paintings of animals dated to Bronze age, Explore meditation temple ruins, Drive to Delgerhangai village, Today driving distance is 320 kms on earth road, Bon fire – Welcome Dinner party, Stay overnight in tent camping
Day 3 – Yolun Gorge in South Gobi desert
Awaken early to watch the rising sun infuse the desert with glowing hues of orange and gold. After breakfast continue safari driving tour to Yolyn Am, or Vulture Gorge, a dramatic chasm that cuts a narrow path through the foothills of the arid Altai Mountains. The Vulture Gorge is located in the Three Beauties of Gobi National park, which is most touristy and crowded park in south gobi area, Lunch in open air, Set out on a hike through this lush spot, keeping your eye out for native vultures called lammergeiers, ibex, and gazelles. Later, visit the local natural history museum. Today driving distance is 390 kms on earth road, Dinner and stay overnight in outdoor tent camping

Day 4 - Khongor sand dunes in Three Beauties of Gobi Park
Today you will drive in vast steppe of gobi desert, which is home to Bactrian camels, Argali mountain sheep, and asker falcons, as well as rare species such as snow leopards and Gobi bears. Stop in Gegeet Valley, the habitat of the elusive snow leopard, Continue en route to the Khongoryn Els, a 60-mile stretch of rippling sand dunes that soar up to 600 feet and trace the edge of the Altai range. Enjoy the sunset on this stunning and remote desert landscape, after lunch free time, after 3.30p.m – it is good timing to go to small lake Adag neighbouring sand dunes, and Cool spring, and walking in green area carpeted with Iris and other gobi flowers, after dinner spend the night at ger camp. Today driving distance is 210 km on earth road, Dinner and stay in outdoor tent camping
Day 5 – Khongor sand dunes in Three Beauties of Gobi Park
After breakfast, encounter the "Singing Sands," dunes known for the uncanny, deep groan the sand emits when the dunes' surface is disturbed. Next visit the ger- home of a camel herding family and experience traditional Mongolian hospitality. Try camel milk products such as camel milk and dried curd from camle milk, Optional Ride a Bactrian camel – two humped camel, Dinner and stay in outdoor tent camping

Day 6 – Bayanzag Flaming Cliff in Three Beauties of Gobi Park
This day you will drive to Tugrigiin Shiree where paleontologists discovered the famous "Fighting Dinosaurs" fossil in the 1970s. In the afternoon, head to Bayanzag, also known as the Flaming Cliffs. Here, brilliant red sandstone harbors a treasure trove of dinosaur fossils and eggs. Look for fossils and hike down into the gorge to take in the breathtaking span of the desert landscape. Explore the Saksaul forest -Gobi native tree, In 1920 U.S paleontological expedition found a lot of fossils at Bayanzag flaming cliff and they sent it to Natural History Museum in New York, later this fossils' dimensions were used for filming of Jurassic park movie, Watch the documentary film about this expedition and Bayanzag cliff, . Today driving distance is 180 km on earth road, Dinner, Stay in tent camping
Day 7 – Ongi Temple Ruins in middle gobi area
After breakfast you will have safari and full day drive to Ongi River basin area, On the way you will have box lunch and enroute stops for drinks, photographing, discovering nature views and so on.., After accommodating in ger tourst camp you have a walking trip to Ongi Buddhist Temple ruins, These Ongi temple ruins are damaged by communist people by 1937-1939 and later by 1999 one temple was restored and it became the present information center, If you like hiking, trekking visit to God Figure on the hill, Free time and Dinner, Today driving distance is 390 kms on earth road, Today driving distance is 180 km on earth road, Stay overnight in ger tourist camp
Day 8 – Uurt River Scold in Khangai Mt. National Park
Breakfast, Then you will be driven to Orkhon waterfall in National park Khangai Mt. , On the way exploring several valleys edged with rolling low hills, Enjoy the picnic lunch, Just after entering in Khangai Nuruu National park explore the ancient complex of offertory sites and rectangle shaped burial mounds dated to 3rd B.C, Head to more further to Uurt river scold and photographing, Drive to Saikhanii am open area of mountain, . Today driving distance is 390 km on earth road, Dinner and Stay overnight in outdoor tent camping
Day 9 – Orkhon waterfall & Enjoy with Nomad family hospitality
After breakfast you will be driven to volcano lavas slowly and reached at the Orkhon waterfall area, Visit to yak herders or horse breeders' Home-Ger, Get introduced with local family, Talking with them, Photograph yak milking, Try diary products from yak milk, Drink Mongolian national drink - fermented milk of horse, Horseback riding and trekking to big Orkhon waterfall and small waterfall, After lunch walking to Orkhon waterfall, Trekking down the river cliff and inside the cliff as photographing, Free time, Enjoy the fly fishing in Tsagaan river, Today driving distance is 210 km on earth road, Dinner and Stay overnight in tent camping
Day 10 – Tovkhon Meditation Temple in Khangai Mt Park
Breakfast, this morning the drive brings you at Shiveet Hill in Khangai Mountain National park, Easy Hiking to peak of Shiveet Mountain for next 2 hours through green meadow and forest, Visit to Buddhist temple Tovkhon and explore the rules and activities of Buddhist meditation keeper monks, After picnic lunch hiking to rocks on the top of hill to reach the small cave called mother belly, 2 caves for meditating lamas, rock seat in the sun, white stupa, small temple for god of mountain and water, On the top of hill the surrounding nature view looks very fascinating, Trekking in the hills, Trekk down and back to campsite, Continue drive to Orkhon river basin area, Dinner and Stay in tent camping
Day 11 – Khara Khorum – UNESCO Historical & Cultural Heritage Site
After Breakfast you will be driven west to Khara Khorum Area, which was the capital city site of Mongolian Empire founded by Chinggis Khan's sons. Upon arrival visit to Khara Khorum newly opened museum and explore the archaeological expedition's research results and history of Mongolian Empire and major military campaigns of Chinggis Khan's sons. Visit the monument for 3 great Empires in Mongolian history, the Erdene Zuu Buddhist Monastery - 430 years old which was Buddhist center of Mongolia until 1937, when communists came and destroyed some part of it. Dinner and Stay in Ger tourist camp
Day 12 – Ancient Turkish's Capital city site / Ogii Lake
This morning embark on historical explorations to Turtle rock and also to see the ancient ruins of city of Turkish people, ancestors of present Turkey, located in Khoshoo Tsaidam Valley and Orkhon river basin area. Visit to new museum built by Turkish people followed by drive to Ogii lake in wetlands area. Spend the afternoon here: swimming in the lake, sailing or fishing, bird watching in the east shore of lake, Horse riding, or trekking & exploring the nomads engaged in making felt items from sheep wool. Visit the information center on the lake and wetlands area. Stay in Ger Camp Breakfast, Drive to Ancient Turkish Offertory site Ruins with memorial monument. This is dated to 6-8 century A.D, Drive to Ogii lake, Lunch, Free time- Walking along the lakeshore, Birdwatching. Dinner and Stay overnight in the tent camping
Day 13 - Wild Horses National Park Hustain Nuruu
Today to you will be driven to Ruins of White Palace and Yellow Library of Mongolian Prince Tsogt Taij dated to 1740's and located on bank of River Khara Bukha. Continue drive to Wild Horses National Park in Khustai Mt, After lunch Information about the national park and wild horses will be given by accompanying young biologist guide. Drive to Mountains followed by a brief trek and wait for wild horses to come to spring drinking water. . Today driving distance is 310 km on earth road, Dinner and Stay in tourist camp
Day 14 - Ulaanbaatar city
After breakfast journey begins with heading to Ulaanbaatar city. Upon arrival in Ulaanbaatar City tour is welcomed. The city tour presents an overview of Mongolia's history and culture at the remodeled National History Museum, where Stone and Bronze Age artifacts, sacred relics, traditional costumes, and implements of everyday life are on display. Visit the Gandan Monastery, Mongolia's largest functioning Buddhist monastery—one of very few to survive Stalin's crackdown on religion during the purges of the 1930s. Listen to the horns calling lamas to temple, observe the monks' daily rituals, and visit the adjoining Megjid Janraisig and Kalachakra Temples. At the Paleontology Museum examine the fossilized dinosaur bones and eggs found in the Gobi, and step into the paleontology lab, where local scientists prepare recently discovered fossils. Venture to Mongolia-Russia Friendship Memorial Monument for military soldiers and their great deeds, In the evening, enjoy a performance of traditional Mongolian dance and khoomi, or throat singing and concortion acts, Dinner and stay in hotel
Day 15 – Departure
Breakfast, Check-out at the hotel before 12.00 noon, Blue Mongolia Tour guide and driver will see you at the hotel lobby and Make a Transfer to the airport/ train station, Departure

The tour itinerary is subject to be changed at the traveler's request and requirements.
TOUR DATES

For Solo traveller and private trip: Free choice for dates
To Make a group as joining: 2 June, 12 June, 22 June, 1 July, 8 July, 18 July, 28 July, 3 Aug, 14 Aug, 23 Aug, 30 August, 5 Sep, 12 Sep, 20 Sep, 3 Oct

TOUR PRICE
Solo Traveller: USD3390
Per Person for group of 2 people: USD2090
Per Person for group of 3-4 people: USD1990
Per Person for group of 5-10 people: USD1950
This price INCLUDES:
Private Transfer to/from airport/hotel and hotel/airport, Private transport with driver during the trip including petrol cost and road tolls, Accommodation at hotels with 3 stars in Ulaanbaatar- standart rooms for single or twin occupancy, Accommodations in Ger tourist camps in countryside, Everyday 3 times meals and hot drinks such as cups of coffee and tea, English speaking tour guide service, Domestic flight from Gobi Desert to Ulaanbaatar city, Entrance fees to protected areas and national parks, Entrance fees to sightseeing and museums and cultural shows in city, Renting fee for outdoor cmaping gears: tent, mattrass, sleeping bag, bed linens, kitchen staffs, tent lights, travel chairs and table, Horse riding and camel riding fees, Daily supply of mineral water - 0.5L bottle of water per day, invitation letter arrangements for Mongolian tourist visa issue, service fees and government tax.
This price DOES NOT INCLUDE:
International air flight round trips, international train tickets, Travel insurance, medical insurance, Fee for Mongolian tourism visa obtain, Alcoholic bewerages, Additional and optional services, Fee for extra luggages, Personal expenses such as laundry service, any charge for major force beyond of our control such as the imposition of quarantine restrictions, weather bad conditions, changes of arrival/departure flights, poor roads conditions and single supplements for ger tourist camps = 20USD per night and etc.

Please, Note:
1. The maximum weight of loaded luggage for domestic flight and vehicle is 15-20 kg, hand luggage 5 kg. For overweight, each kg will be charged in 3USD. Extra luggage can be stored free at hotels' luggage rooms in Ulaanbaatar.
2. If you want to use your own outdoor camping gears such as mattrass and sleeping bags or bed linen, you can bring it with yourself. If you gave special requested items for outdoor camping, Please, Let Blue Mongolia tour manager to pack for yourself in advance.
3. Hotels in Ulaanbaatar city reserved on double occupancy, and in countryside all Ger styled tourist camps are based on triple or double occupancy.
4. Check-in at hotels is at 1:00p.m/Check-out at hotels is before 12:00m.
!!! Please, make your reservations at your earliest convenience.