MONGOLIAN HORSEMAN TRAVEL
Tour code: MN-44
Seasons to be arranged: April-November
Duration: 7 nights & 8 days
Number of travelers: Available for solo traveler, 2-4 people, group max of 20 people
Tour grade: Easy
Total distance: 1500 km by jeep, 5 km by horse,
Activity: 1 hour horse riding, hiking 2 hours, meeting with nomads
Specially advised to pack: Hiking good shoes, sun glasses and sun hat, binocular, mosquito repellent crème, your favorite delicacies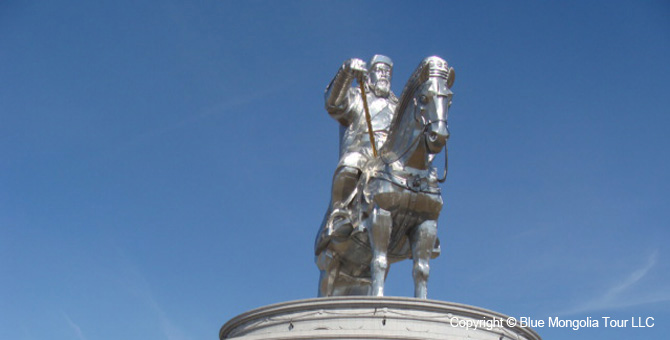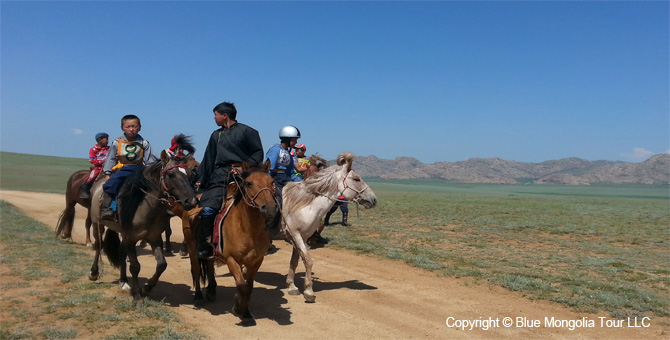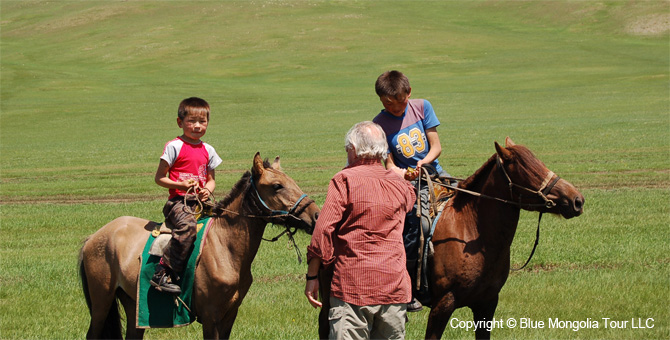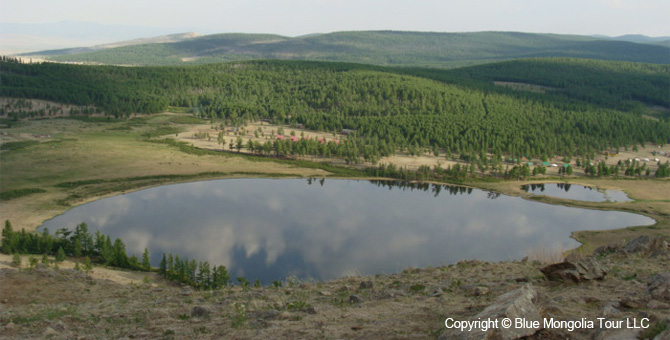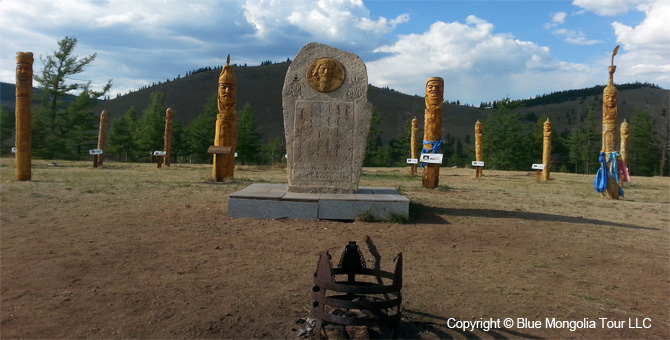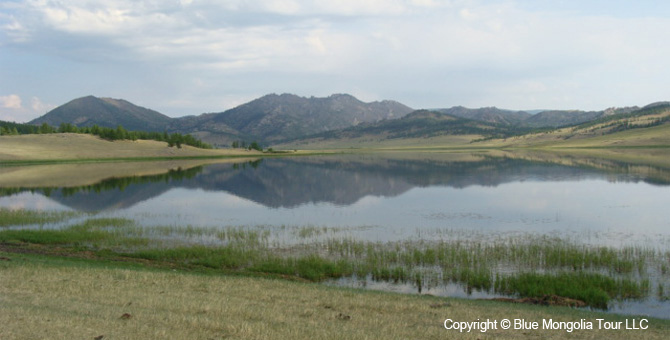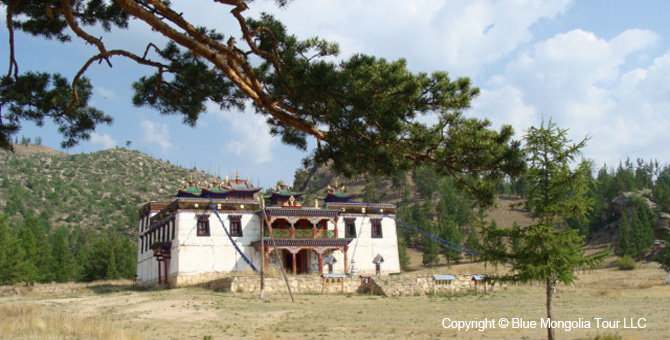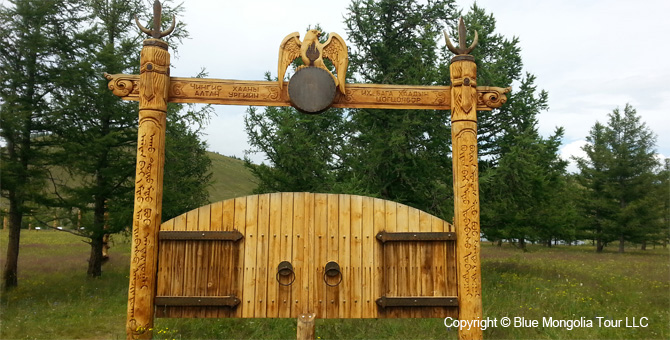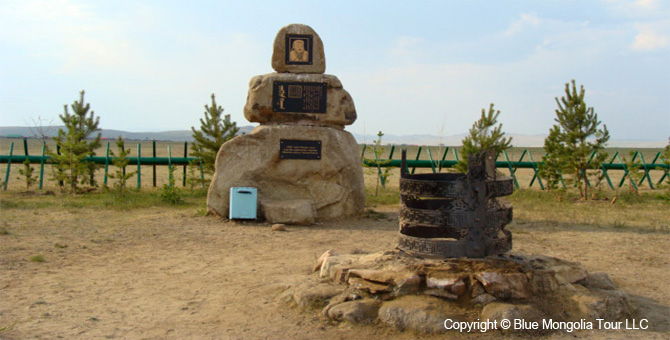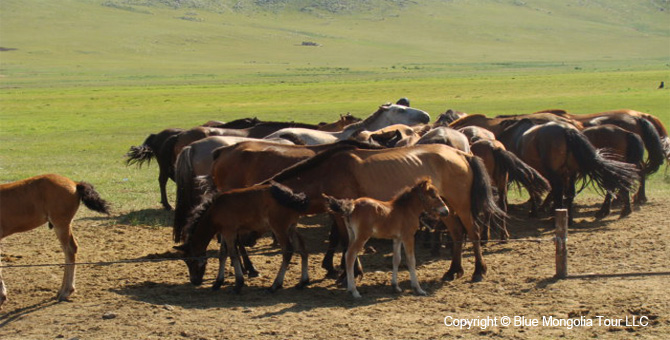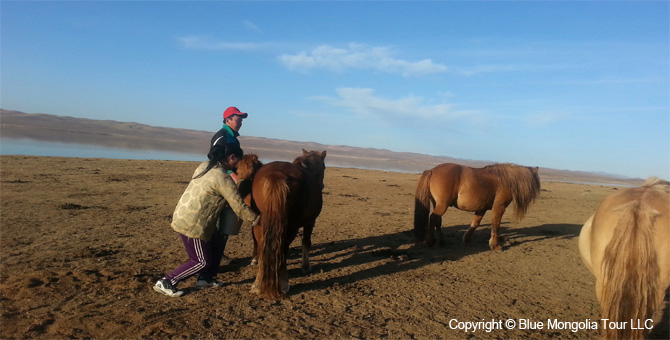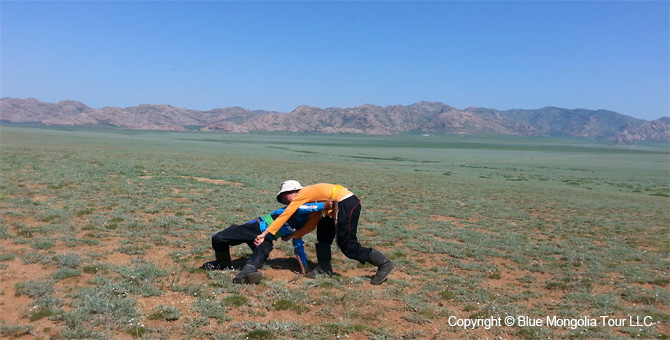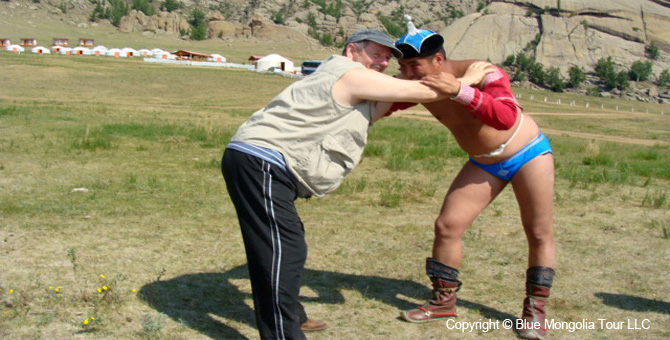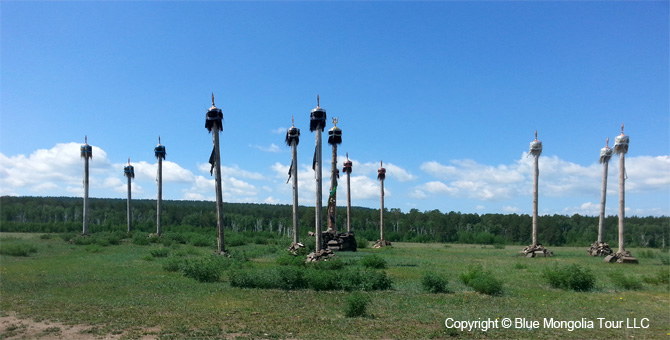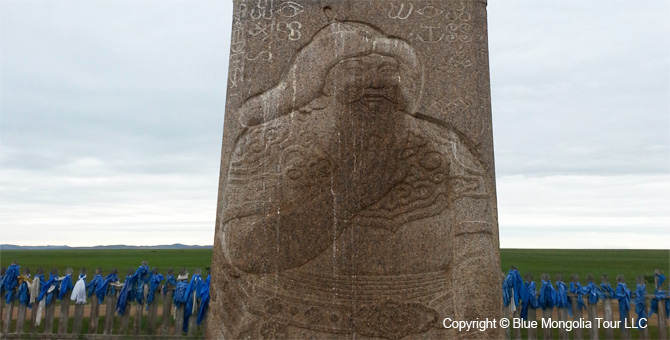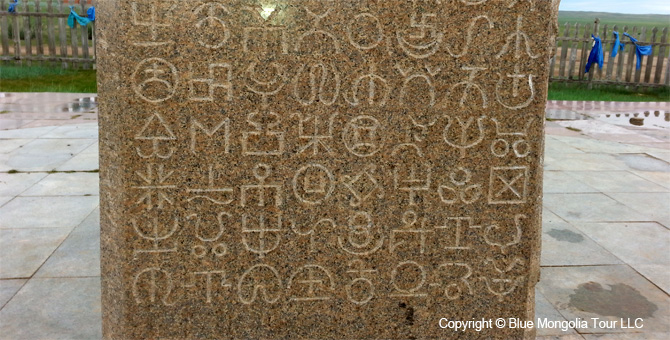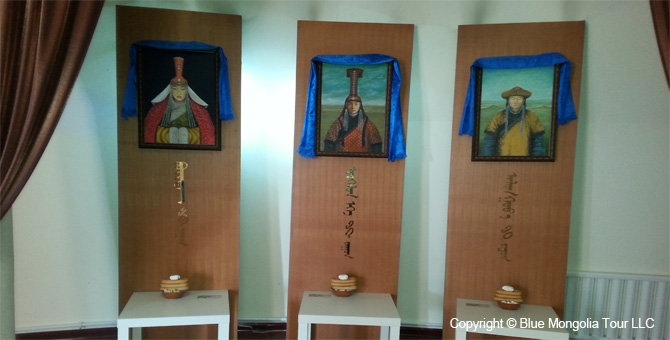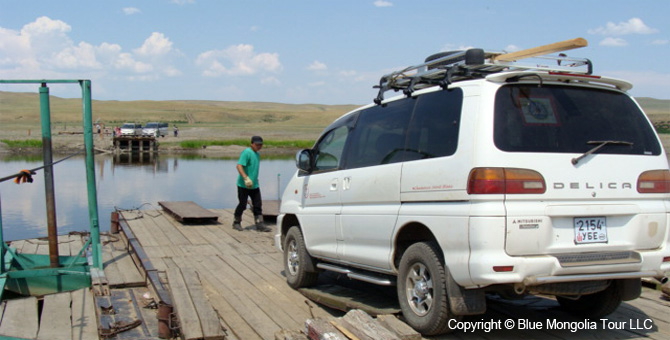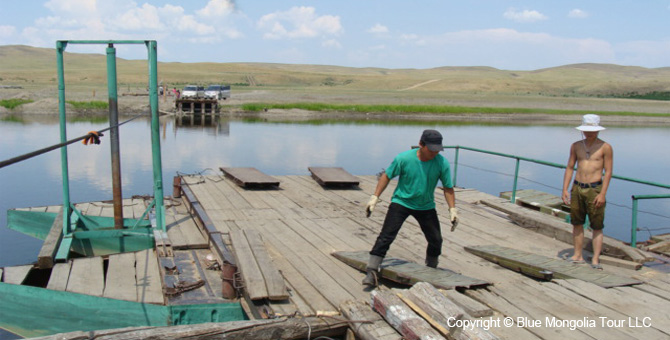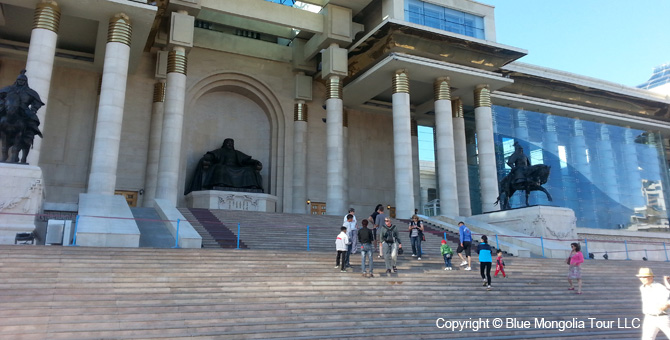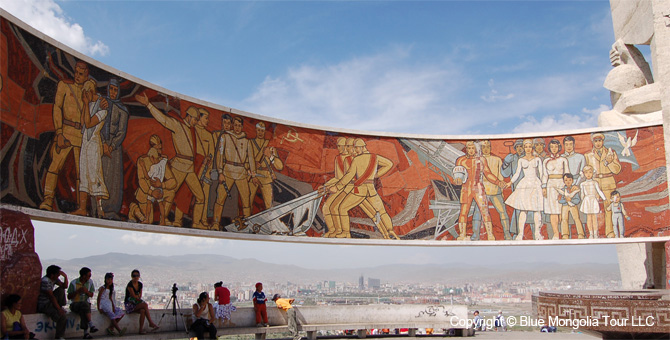 Day 1: Ulaanbaatar capital
Arrival in Ulaanbaatar city, Meeting assistance upon arrival by Blue Mongolia Tour agency representative and transfer to Hotel with 3 stars. Free time to adjust for time difference, Stay in hotel with 3 stars.
Day 2: Chinggis Khan's Massive Statue - Khar Zurkh Khokh Lake (Blue lake inside of black heart)
Breakfast, Drive to Chinggis Khan Massive Statue on Tsonjin Boldog hill, where Chinggis Khan found golden whip one the way traveling to Khereid tribe, who were living in present location of Ulaanbaatar, Drive to Khar Zurkh Blue Lake /160 km & 3-4 hours drive on paved and earth road/, The lake, located in front of Zurkh Mt (Mt.Heart), is summer residence place for Chinggis Khan and royal people, Here Chinggis Khan was married with Burte Queen -his first official wife, Picnic lunch on the way, Zurkh mountain valley is the place where Chinggis khan declared that he could unite his own tribe Mongol and he is the Khan -King of Mongol tribe, Explore the memorial monuments of Mongolian Kings including Chinggis Khan, Ogoodei Khan, and Khubilai Khan, who made Beijing as capital city of Mongolian Empire, also official 9 Generals figures, Trekking along the bank of river, Hiking to Khar Zurkh Mt, Dinner, Stay in ger tourist camp
Day 3: Bereeven Buddhist Temple - Valley of Khurh and Onon rivers
Breakfast, Drive to Khangal lake and cross the green valley with smooth hills, Trip to Bereeven Buddhist Temple, where Chinggis Khan was battling against several big tribes from Mongolian origin, Explore the temple ruins, which was built in 1784 and damaged in purge's period, Wonderful trekking in the hills and in forest, This valley is used as place of reddish colored horses of Chinggis Khan army. Lunch on the way, Drive to Bider Khoshuu, Explore Spring rock, Explore 2 deer monuments and 12 square tombs in Batshireet village area, Uzuur Tokhio rock paintings of seals belonging to ancient tribes dated to New stone age, Trip to Rashaan Had Rock, where are numerous carvings and paintings depicting animals and human, and scripts, Drive to Valley of Khurkh and Onon Rivers, important place for Chinggis khan and Mongolian History, Drive to ger tourist camp at bank of Onon river, Dinner, Stay in ger tourist camp
Day 4: Deluun Boldog – Khunnu Tombs at Opera Forest –Nomad family
Breakfast, Drive to Khorhunag Jibur site, where Chinggis started his friendship with Jamukha duke, also Mongolian buddhism first leader Zanabazar stayed here as summer residence, Drive to Deluun Boldog, Explore the birthplace of Chinggis Khan and memorial monument for Chinggis Khan, Chinggis Khan's 800 anniversary was celebrated there, After lunch travel to Duurilag Nars area at Bayan-Adraga village, Explore around 200 ancient tombs dated to III B.C- Huns Empire in the pine tree forest, The archealogical expedition from Mongolia and South Korea are working now in this forest, Then visit to Honor Palace for Mongolian Queens, Many of Mongolian Queens are selected from this village and this place, so modern people built a Ger Palace for those Queens, Visit to nomads family home-Ger, Explore the nomadic lifestyle, try traditional milk products such as tea with milk, dried curds, mare's fermented milk, yougurt, milk cream butter and so on.., Talking to nomads about what you want to know about the nomadic lifestyle, Dinner, Stay in ger tourist camp
Day 5: Oglogch herem – Mongolian Kings Tomb area
Breakfast, Drive continue to very interesting undiscovered Oglogch Stone wall, which was built by carefully placing pieces of stone with each other, Maybe "there is Chinggis Khan tomb" told be people, This is very attractive and secret place for trekking around the walls, Japanese, German and American Science Academy Expedition and as well as Mongolian Chinggis Khan Expedition is making search in this area to look for Chinggis Khan tomb, Drive to Bayangol tourist camp heading to back to Ulaanbaatar city, Dinner, Stay overnight in ger tourist camp
Day 6: Khodoo Aral valley and Ruins of Abarga City –Palace of Chinggis Khan
Breakfast, Drive to Tsenher River basin area, The place where Chinggis Khan had his summer residence, Drive to Khodoo Aral valley and Abarga Toson ancient city ruins, Chinggis Khan's Borto palaces were located in this valley and Chinggis Khan built his first place and city Abarga in this valley by 1210, Lunch, Explore the abarga city ruins and its archealogical display house, explore the carbonated mineral water spring, Explore the memorial monument for the 750th anniversary for the Mongolian Secret History Book, The History book was finished written in this valley, Arrive at the camp, Dinner, Stay in ger tourist camp
Day 7: Ulaanbaatar city
Breakfast, Drive to Ulaanbaatar city, Transfer to hotel, Friendship Monument on Zaisan hill, Visit to Mongolian Last King's Palace Museum, where are displayed unique art works by Mongolian artists, After lunch have free time, Farewell dinner is arranged, Stay in hotel
Day 8: Departure
Breakfast, Check-out at the hotel before 12.00 noon, Blue Mongolia Tour guide and driver will see you at the hotel lobby and Make a Transfer to the airport/ train station, Departure

The tour itinerary is subject to be changed at the traveler's request and requirements.
TOUR PRICE
Solo Traveler: 1900USD
Per Person for group of 2 people: 1600USD
Per Person for group of 3-4 people: 1500USD
Per Person for group of 5-9 people: 1400USD
Above mentioned price is average amount to give you an idea. The exact amount is varied for everyone depending on number of travelers and service type including how many stars hotels you want to stay in, double or single occupancy you would prefer, what kind of additional service /such as visa support/ is required and so on...
Discount conditions:
• If group is bigger than 16 people: 16 +1pax free of charge
• For Family trip, children 0-9 years old are free of charge
This price INCLUDES:
Transfer to/from airport/hotel, Private transport with driver during the trip including petrol cost, Accommodation at 3 stars hotels in Ulaanbaatar, Accommodations in Ger tourist camps in countryside, Everyday 3 times meals, English speaking tour guide, Entrance fees to protected areas, Entrance fees to sightseeing and museums and cultural shows, Horse riding fee, Daily supply of mineral water - 0.5L bottle of water per day, invitation letter arrangements for Mongolian tourist visa issue, service fees and government tax.
This price DOES NOT INCLUDE:
International air flight round trip, Travel insurance, medical insurance , Fee for Visa obtaining, Alcoholic beverages, Additional services, Fee for extra luggage, Personal expenses such as IDD call, internet using, laundry, any charge for major force beyond of our control such as the imposition of quarantine restrictions, weather bad conditions, changes of arrival/departure flights, poor roads conditions, etc.
Please, Note:
1. The maximum weight of loaded luggage for domestic flight and vehicle is 10 kg, hand luggage 5 kg. For overweight, each kg will be charged in 1.5USD. Extra luggage can be stored free at hotels in Ulaanbaatar.
2. Hotels in Ulaanbaatar city reserved on double occupancy, and in countryside all Ger styled tourist camps are based on double or triple occupancy.
3. Check-in at hotels is at 12:00m/Check-out at hotels is at 12:00m.
!!! Tour itinerary and price may be subject to change.
The duration of the above trip can be prolonged or changed to suit your needs.
Please, make your reservations at your earliest convenience.