Travel Tips
It is a good idea to bring another smaller bag so that unwanted clothes can be kept in it at the hotel or camp when you go on trek. We recommend keeping the weight under 15 kg as the domestic air carriers have baggage allowance of 10 kg maximum and + 5kg cabin baggage (totally 15 kg). Excess luggage charge is 1.5 -2 $ per every 1 kg. Before leaving for a country trip, you can leave extra weight luggage in luggage storage room of the hotel...
View More »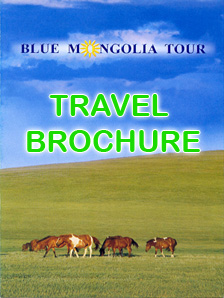 Subscribe
Register and receive interesting information and travel news
Travel Videos
Testimonials
No complaints, two couples enjoyed the trip. Horseback riding was wonderfull. Very cool service! We will recommend Blue Mongolia to our friends.
~ Catherine and Susan, UK
Submit Now