Ulaanbaatar Capital City
Ulaanbaatar Capital City
Present capital city was founded in 1639 at the bottom of Mongol Mountain, Burd village of present Ovorkhangai province. Old cities moved to more than 30 places as changing 13 names. Finally, In 1778 the capital was established in present location on the north side of Bogd Khan Mt. Nowadays Ulaanbaatar is located valley of Tuul river, surrounded by 4 mountains: Bogd Khan, which is respected and protected by local people since 12 centuries and it is the first officially protected area in the world (document was dated to 1778), Bayanzurkh, Chingeltei and Songino Khairkhan mountains. Ulaanbaatar population is around one million and it is a city of children and young people. Many styles of architecture: modern glass buildings, ancient temples, soviet style brick buildings, many types of restaurants: western, asian, latin american, persian different restaurants and cozy coffe shops are seen in this city.
Chinggis Khan's Square – Main square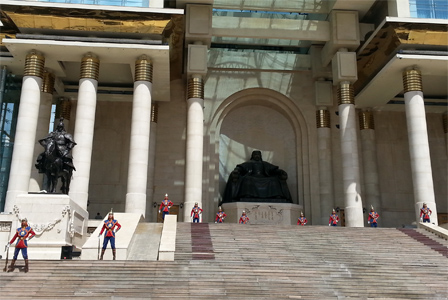 Chinggis Khan's Square (old name is Sukhbatar square) is located just in the center of Ulaanbaatar, in front of government building. This monument is settled in 1965 dedicated to Damdinii Sukhbaatar, who was the leader of Mongolian army and Mongolian state in 1915-1925. He played the significant role for getting independence back from China in 1921 and an establishment of Mongolian People's Party. In 2006 Mongols celebrated the 800th anniversary of Mongolian Empire founded by Chinggis Khan, therefore, Monuments of Chinggis Khan, his top 2 generals: Boorchi and Subeedei and 2 wise advisors: Tatatunga and Shikhikhutug were put in front of government house.
Gandantegchilen Monastery - Buddhism Center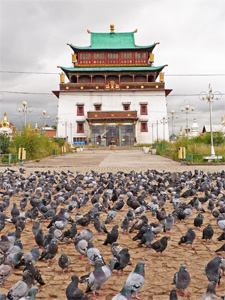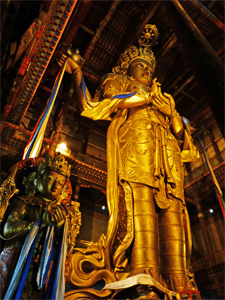 Gandantegchilen monastery is important religious place, founded in XVII century. This is present buddhism center, which houses for 6 main sect temples, buddhist university and high school. The main attractive sight is standing god statue called Megjijanraisag, which is god of good fortune and compassion. There Tibetan, Chinese and Mongolian styled temples are discovered in this monastery.
National History Museum of Mongolia
Mongolian National History Museum is the most remarkable museum with national featured collections of historical and ethnographic exhibitions such as Chinggis Khan's black banner, national costumes, traditional house holding and cattlebury instruments, traditional toys and so on. All of the traditional collections will give you real insight into Mongolian origin and represents the colorful history periods of Mongolia. The Museum includes several galleries: Ancient period, Khunnu Empire (1B.C-3A.D), Turkish Empire (6-8 centuries), Great Mongolian Empire (12-13 century), National Clothes, Culture, Cattlebury & Industry, 18-19 centuries, Socialist Mongolia and Democratic Mongolia.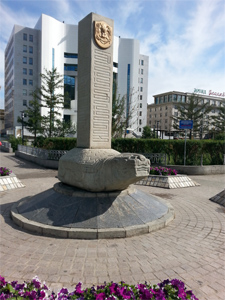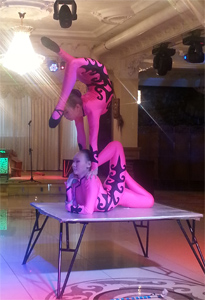 Winter Palace Museum of Bogd Jabzandamba Khutugt VIII
Mongolian last king was Bogd Jabzandamba Khutugt VIII (1869-1924) from Lhasa of Tibet and his Queen was Sharaviin Dondogdulam from Khentii Province, Mongolia. Bogd Jabzandamba Khutugt VIII was living in his temple palace and mongolian ger on the bank of river Tuul. His summer teple was built between 1893 and 1903, the winter palace- russian styled concrete building was the house for exiling of Mongolian last king between 1919-1921. This complex of temples and houses contain hundreds of articrafts, artwork, and many other unique relics such as golden god figures, old oil paintings, music instruments, furnitures and even the khobby of Bogd VIII.
Zanabazar Fine Art Museum
Gombodorjiin Zanabazar (1635-1723) was the King of Mongolia and Bogd I - Buddhism Head of Mongolia. Zanabazar had the extraordinary talant of artist and he made several unique art works. Because of it Mongolian Fine art museum is surnamed as Zanabazar Museum. The Museum exhibits the outstanding unique buddhist artworks and art crafts made by people, who are living in present Mongolian territory from ancient time until XX century. The most impressive artwork is White Tara golden figures, which were hand made by Zanabazar in XVII, when the techniques and machines were not used.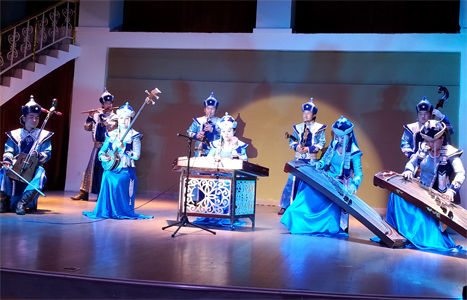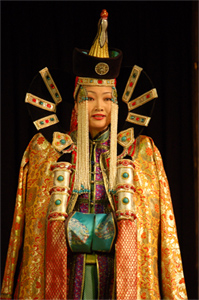 Mongolian National Performance Concert
We offer national performance concert to our clients and because it includes a lot of exciting performances, specially, 4 unique acts, which doesn't belong to another nation's cultural heritage: 1. Mongolian national prolonged songs 2. Contortion act 3. Throat singing-Khoomii 4. Play flute in one breath. The concert is enriched with other acts such as buddhism religious dance, shaman dance, traditional dance act, modern dance, horse-headed fiddle quartet, mini orkestra with national music instruments. Sometimes bigger concert includes contemporary and traditional clothes fashion shows on Mongolia's most promising models.
Dinosaur Museum
Natural history museum opened to the public in 1924 and has basic branches of studies and displays of geology, geography, flora and fauna, paleontology and anthropology. The most valuable giant exhibition is complete skeletons of petrified dinosaur-the carnivorous Tarbosaurus (16m in lenth) and the duck billed herbovorous Saurolophus (15 m length)-which were found in Mongolian Gobi desert area. The Dinosaur Museum displays some unique collections of petrified eggs of dinosaurs and fossils of ancient turtles, turkeys, mammoths and other mammals, which were living in present Mongolian territory in Jura period (200-10 million years ago). You and your child can see here the fossils of dinosaurs, which are depicted in movie Jurassic Park.
Memorial monument on Zaisan hill
Memorial monument on Zaisan hill was built dedicated to Russian-Mongolian people's friendship and Russian-Mongolian soldiers, who participated in the battles between 1910-1945: World War II and Khalkhiin gol battles- 1939, in Mongolia and in Russia. Circle monument inside is decorated with mosaics of picturing the evidences of battles and peace period, but the outside is decorated with medals given by Russian & Mongolian Military Office & Defence Office since 17 century. This tall landmark in front of the city offers the best views of Ulaanbaatar and the surrounding view.
Choijin Lama Monastery Museum

The monastery Choijin lama erected in 1904-1908 and dedicated to Bogd Luvsanhaidav VIII, who was considered as State oracle. Choijin lama means a lama, which did majic things with help of holy spirits from the heaven, it means, more likely, shaman lama, which holds secrets. The museum is a whole ensemble of buddhist architecture and consists of 5 small temples and 5 arched gates. In this temple everyone is amazed with the colorful art works and picturesque interior design of the temples.