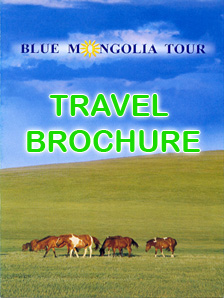 Travel Videos
Testimonials
My friends and I enjoyed my trip in Mongolia. It was nice and interesting to visit to Mongolian wide steppe area and meet nomads. The trip was planned very well. Thank you for your all care.
~ Femke and Maria, Holland
Subscribe
Register and receive interesting information and travel news
Submit Now
Travel Tips
Every traveler needs to bring a basic medical kit & first aid kit, effective insect repellent, specially, travelers from countries with low altitude, advised to bring vitamins for crisis because of altitude changes. The average altitude in Mongolia is 1700 m above sea level. Moreover, everyone must be supplied by health insurance service in their homeland before arrival...
View More »