HORSE TREKKING DAY TOUR
Tour code: MN-55
Seasons to be arranged: Year around
Number of travelers: Available for solo traveler 2-4 people, group max of 20 people
Activity: trekking 1 hour, visiting to nomad family house, horseback riding - 1 hour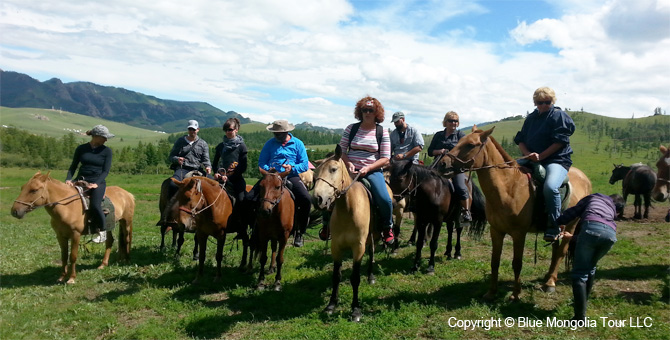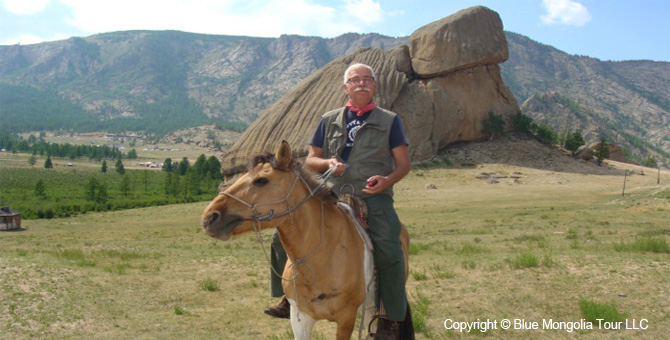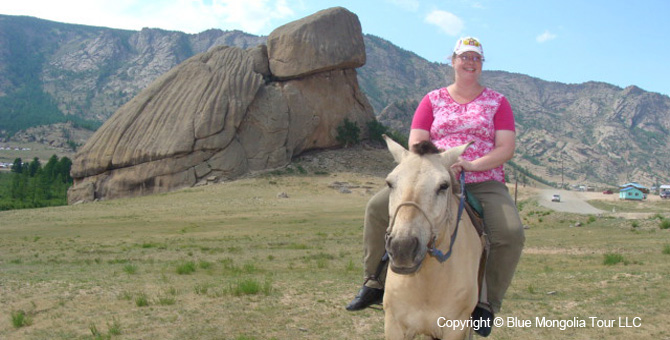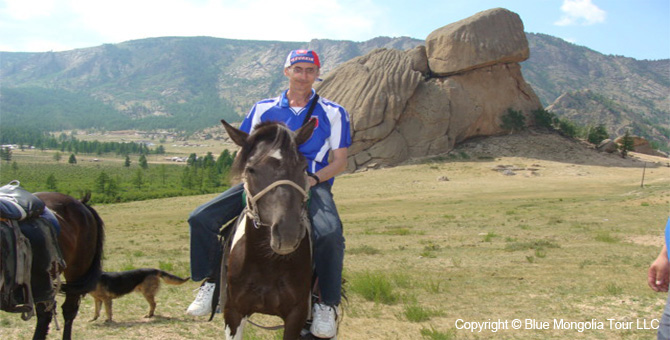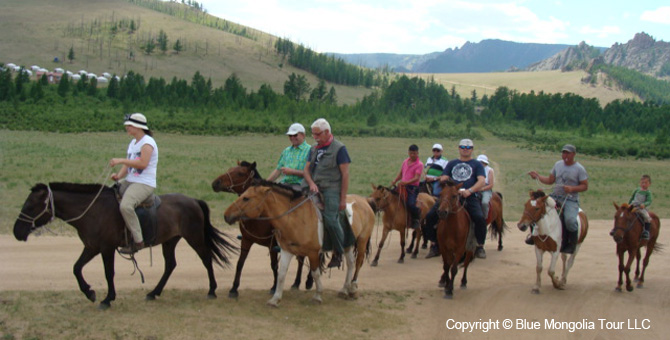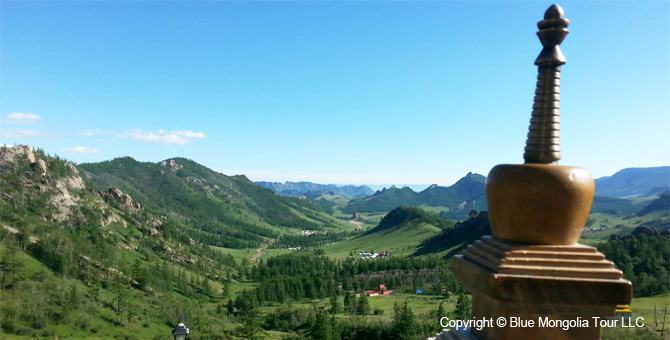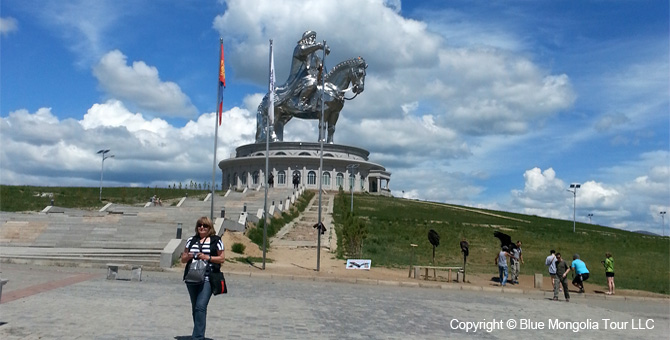 8:00 a.m
Meet the guide at the lobby of the hotel
8:10 a.m
Drive to Terelj National Park, one way is 55 km, On the way explore Ovoo-the pile of stones, which was set for the god of nature and blue sky. Exploring the beautiful granite rocky hills, nomads home-Ger and their livestock in the pasture
9:30 a.m
Visit to nomads family home-Ger, Explore the nomadic lifestyle, try traditional milk products such as tea with milk, dried curds, mare's fermented milk, yogurt, milk cream butter and so on.., Talking to nomads about what you want to know about the nomadic lifestyle
10:00a.m
Horse Trekking tour starts to Chinggis Khan Statue on Tsonjin Boldog hill.
1:00 p.m
Box lunch on the way
1:30 p.m
Continue the riding travel and reach at Chinggis Khan Statue, Explore the statue and free time for rest of 30 min
6:30 p.m
Drive to Ulaanbaatar back, transfer to the hotel

Land Arrangement Price
One person: 190USD
Per person for group of 2-3 people: 170USD
Per person for group of 4-5 people: 160USD
Per person for group of 6-10 people: 150USD
For group (more than 10 people): contact us.

This price INCLUDES: Private transport with driver during the trip including petrol cost, Lunch for you and lunch for guide and driver as well, Tour guide (English or russian, or french, or german or chinese), Entrance fees to protected areas and nomad family visit bonus, road fee, Horse riding-1 Hour, mineral water - 0.5L per a day, service tax.
Discount conditions:
• If group is bigger than 16 people: 16 +1pax free of charge
• For Family trip, children 0-9 years old are free of charge
!!! Tour itinerary and price may be subject to change.
The duration of the above trip can be prolonged or changed to suit your needs.
Please, make your reservations at your earliest convenience.