TSETSEE GUN PEAK HIKING DAY TOUR
Tour code: MN-56
Seasons to be arranged: Year around
Number of travelers: Available for solo traveler 2-4 people, group max of 20 people
Activity: trekking 1 hour, visiting to nomad family house, horseback riding - 1 hour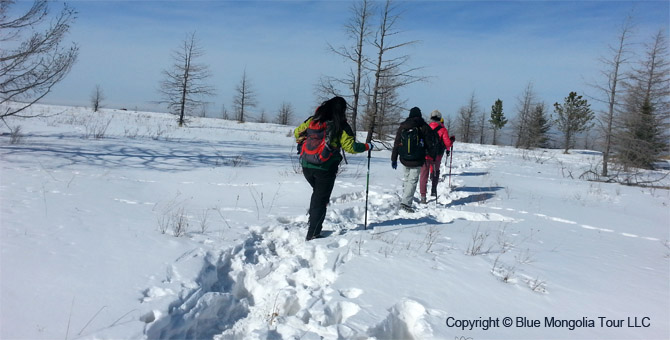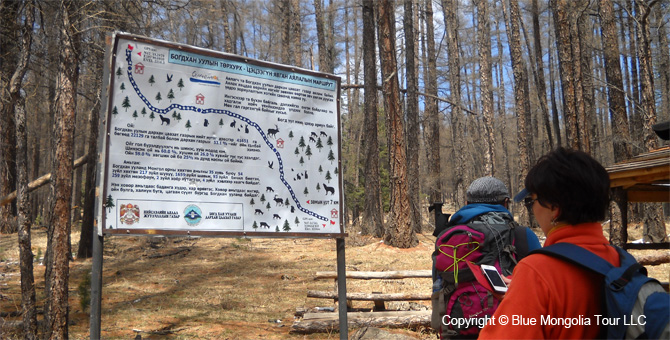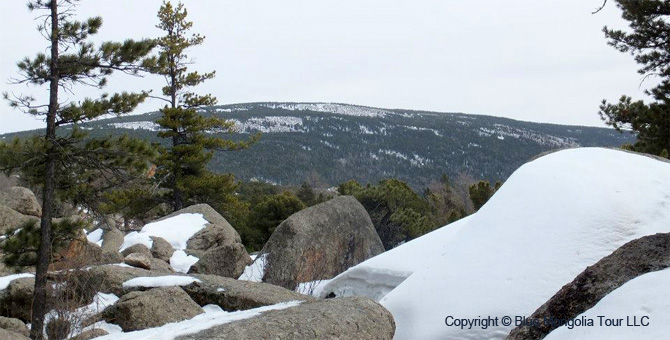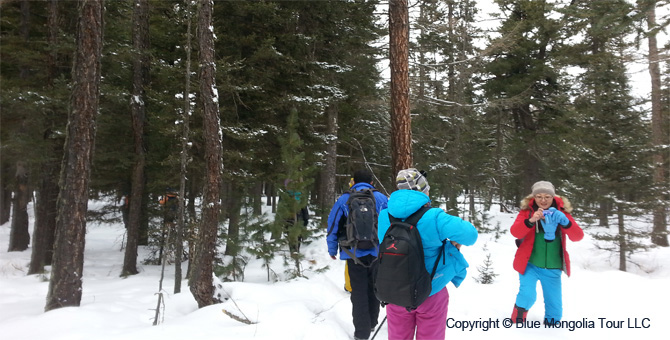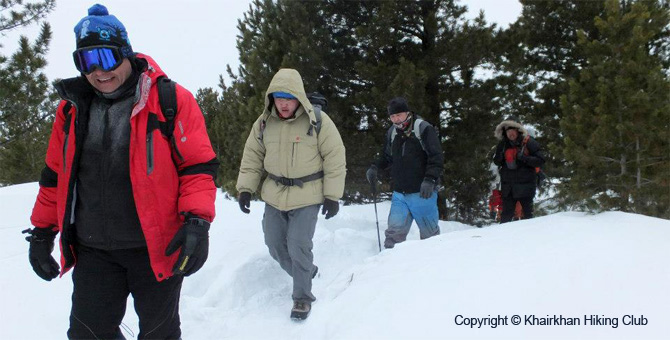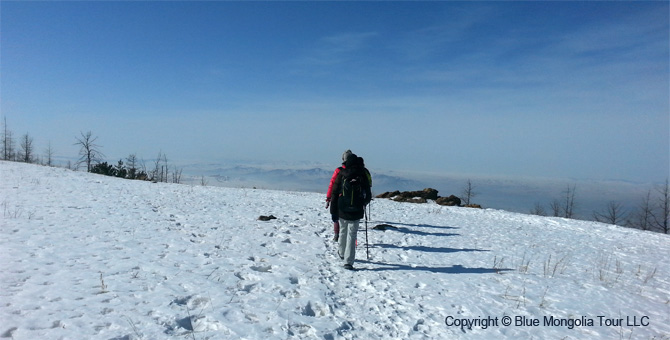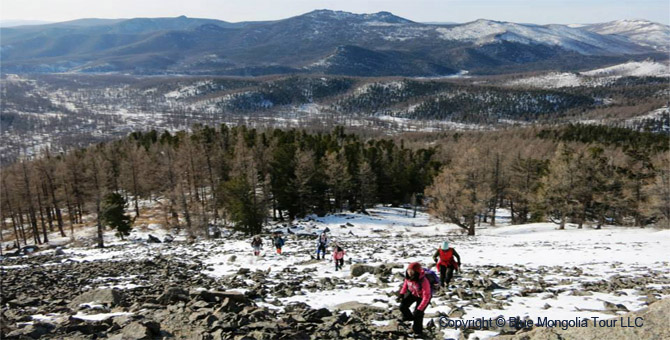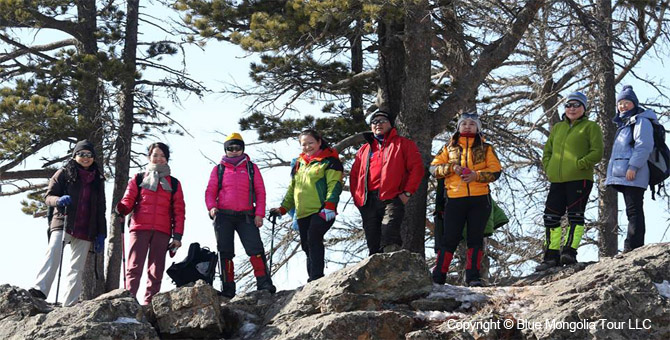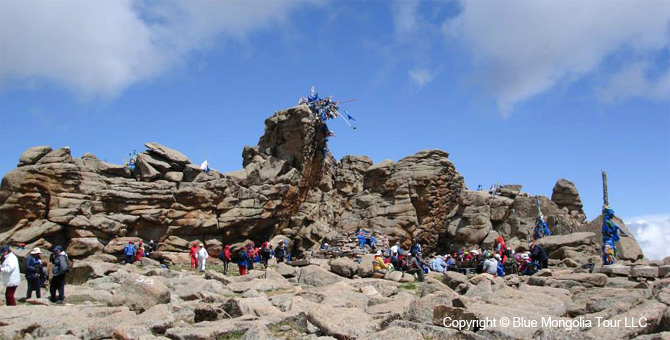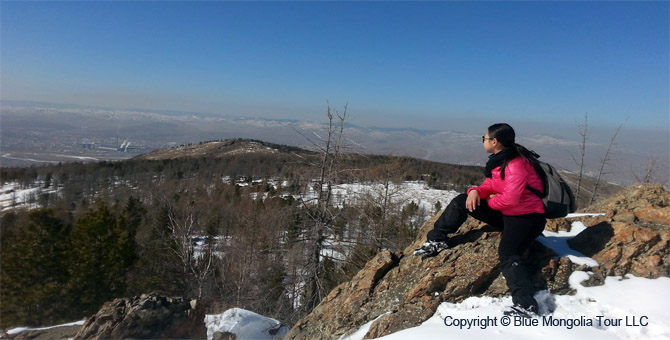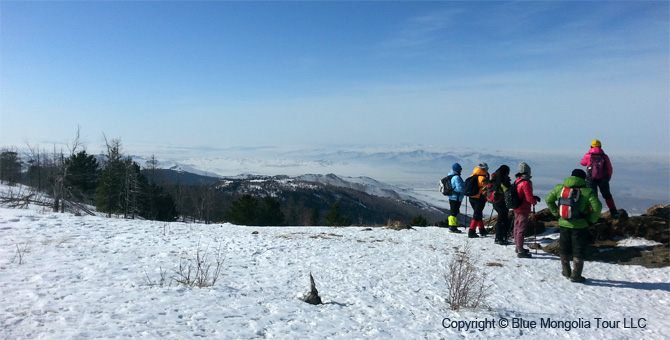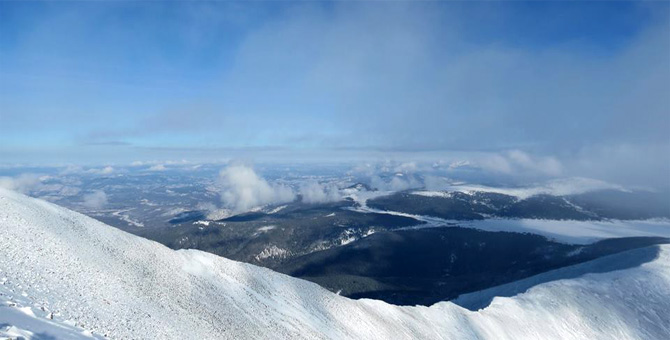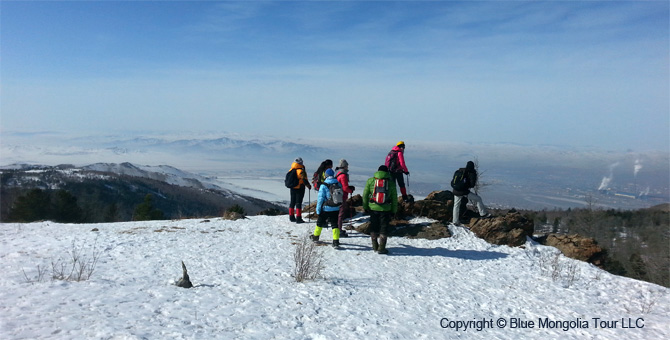 8:00 a.m
Meet the guide at the lobby of the hotel
8:10 a.m
Drive to Bogd Khan Mountain National Park, one way is 55 km, On the way explore Ovoo-the pile of stones, which was set for the god of nature and blue sky. Exploring the beautiful granite rocky hills, nomads home-Ger and their livestock in the pasture
9:30 a.m
Visit to Manzushir temple ruins and some god portraits carving on rocks,
10:00a.m
Hiking travel starts as heading to Tsetsee Gun peak of Bogd Khan Mountain Strictly Protected area. The Mountain is the first protected area in the world as protected in 1778. Today hiking distance is 6 km in total with return way and altitude change is 780 m, You will hike in birch, larch and pine tree forest for 2 km and last 1 km is on higher plateau with rocks and many of small springs. Waterproof hiking boots are really needed to be put on. Continue the hiking travel and reach at Tsetseee Gun peak, free time for rest of 30 min
1:00 p.m
Box lunch on the way in open air on the top of the peak. There is big pile of stone, which is called as Ovoo, the sacred place according to shamanism. The peak has big rock, which's shape looks like a flying bird.
1:30 p.m
Photographing on the peak and exploring the surrounding views on high peak, Walk down to the bottom of the mountain. In summer time you will see the beautiful colorful flowers and will enjoy nice smelling of pine tree
4:30 p.m
Drive to Ulaanbaatar back, transfer to the hotel

TOUR PRICE
One person: 150USD
Per person for group of 2-3 people: 130USD
Per person for group of 4-5 people: 120USD
Per person for group of 6-10 people: 110USD

For group (more than 10 people): Contact us for details.
This price INCLUDES:
Private transport with driver during the trip including petrol cost, Lunch for you and lunch for guide and driver as well, Tour guide (English or russian, or french, or german or chinese), Entrance fees to protected areas and nomad family visit bonus, road fee, Horse riding-1 Hour, mineral water - 0.5L per a day, service tax.
Discount conditions:
• If group is bigger than 16 people: 16 +1pax free of charge
• For Family trip, children 0-9 years old are free of charge
!!! Tour itinerary and price may be subject to change.
The duration of the above trip can be prolonged or changed to suit your needs.
Please, make your reservations at your earliest convenience.