SAFARI TOUR IN ALTAI MOUNTAINS
Tour code:
MN-46
Seasons to be arranged:
June-October
Duration:
14 nights & 15 days
Number of travelers:
Available for solo traveler, 2-4 people, group max of 20 people
Tour grade:
Easy
Total distance:
3700 km by plane, 900 km by jeep, 5 km by camel , 5 km by horse
Activity:
1 hour camel riding, hiking 2 hours, meeting with nomads
Specially advised to pack:
Hiking good shoes, sun glasses and sun hat, binocular, mosquito repellent crème, your favorite delicacie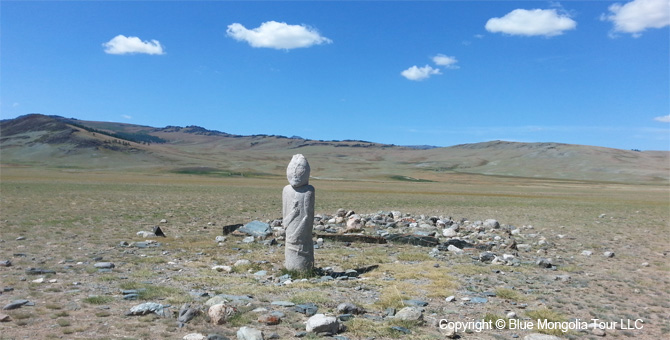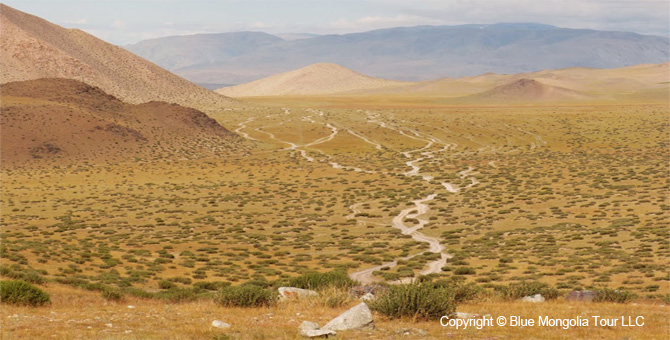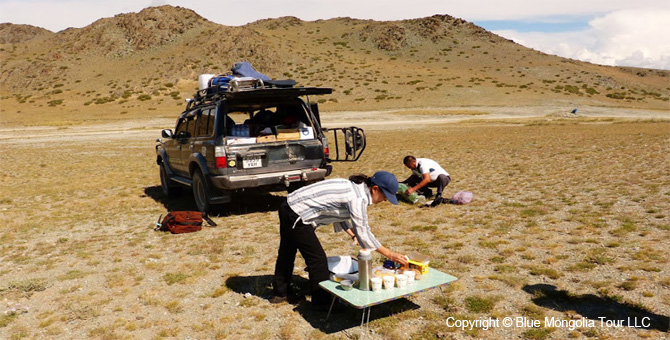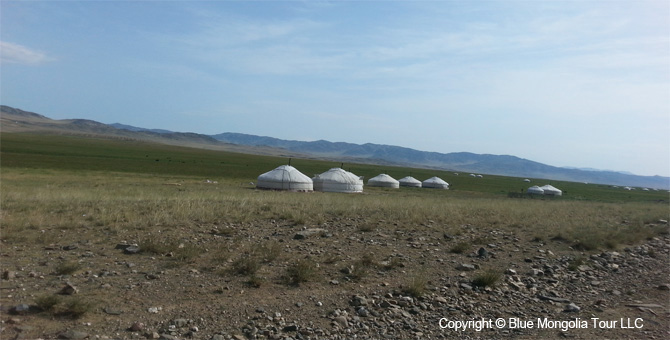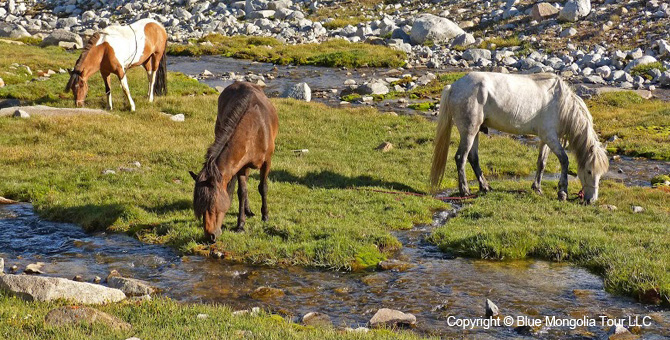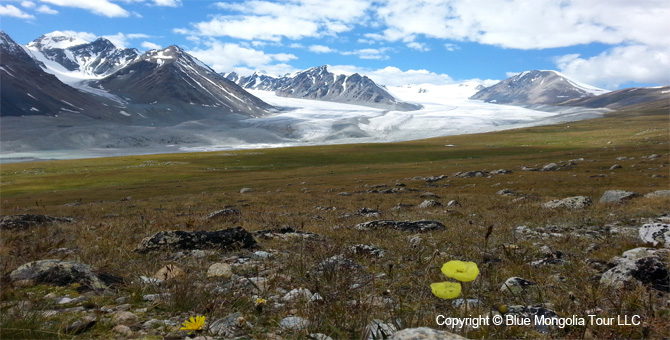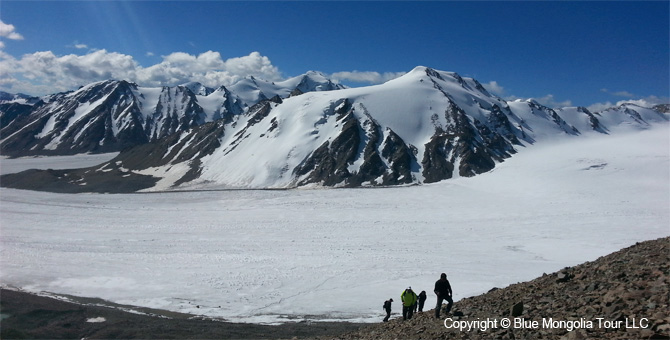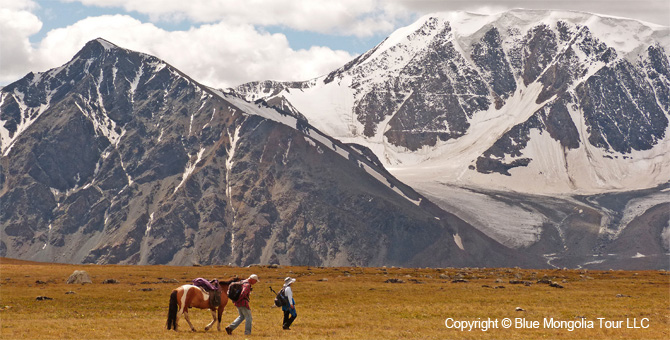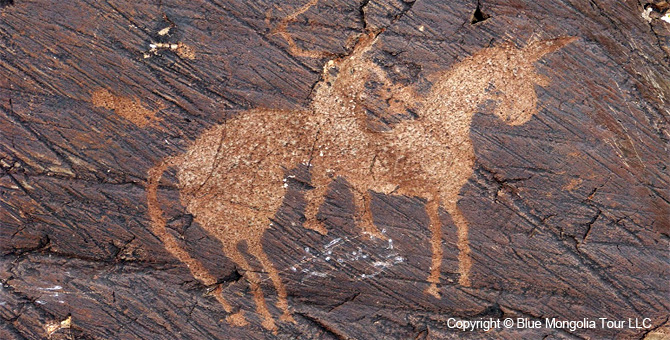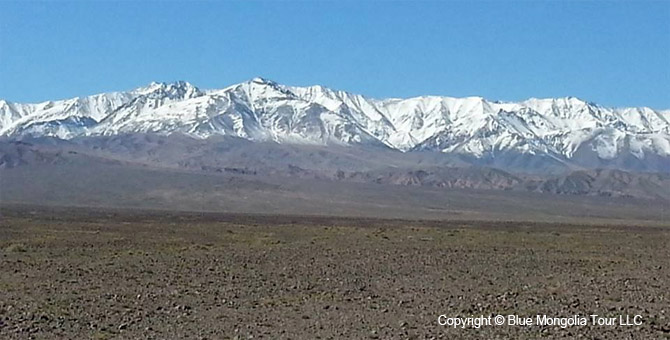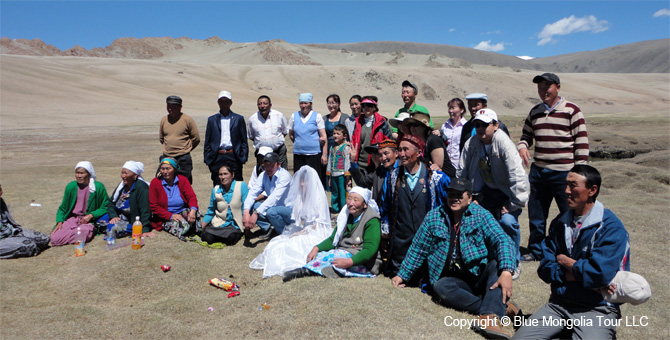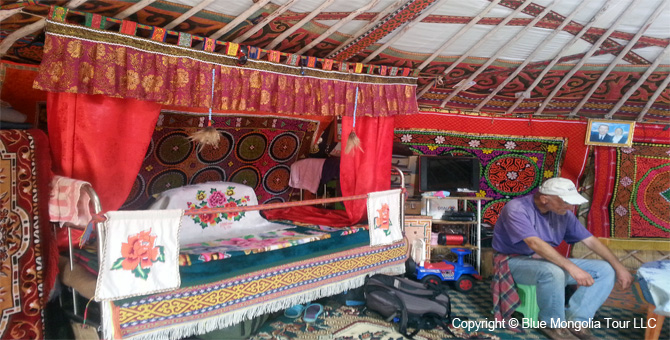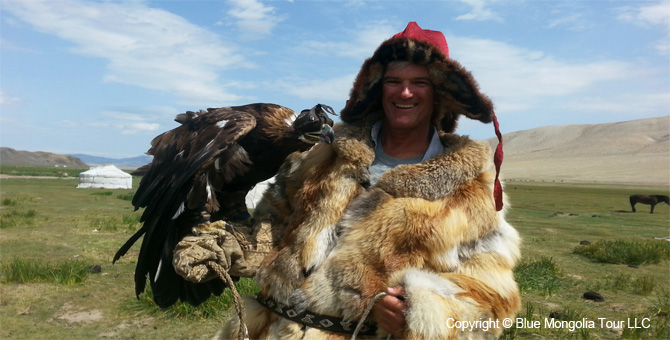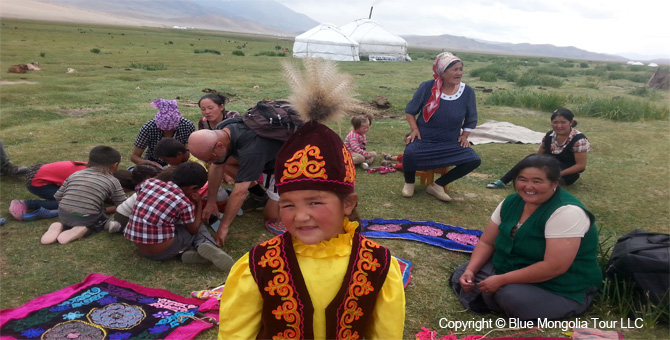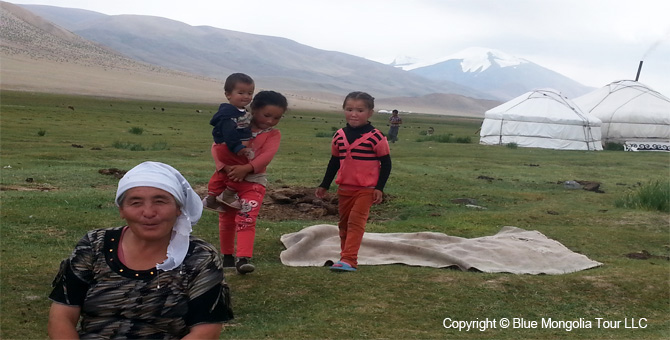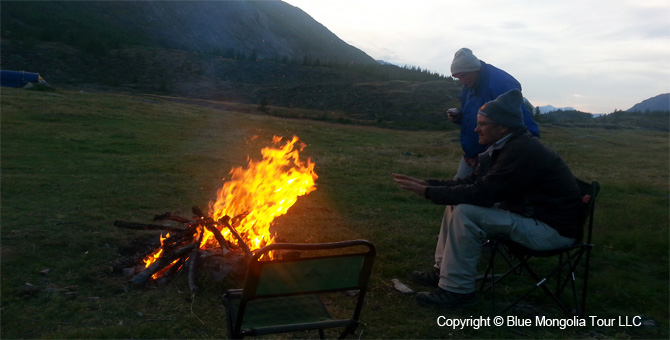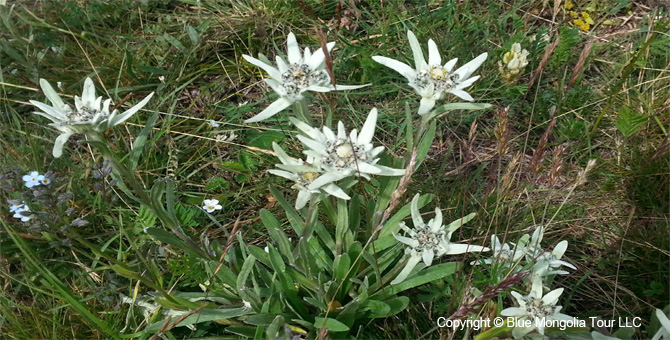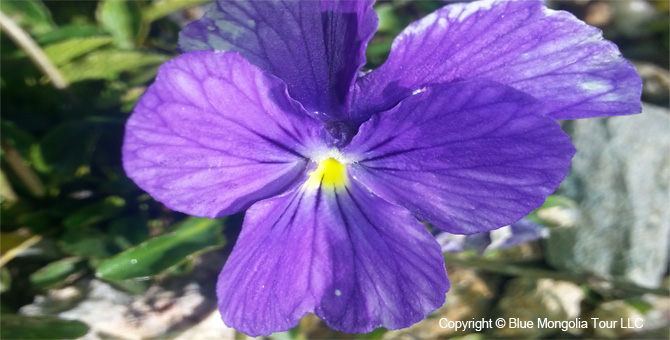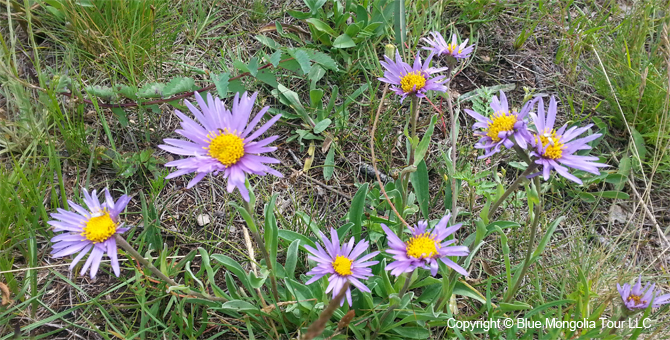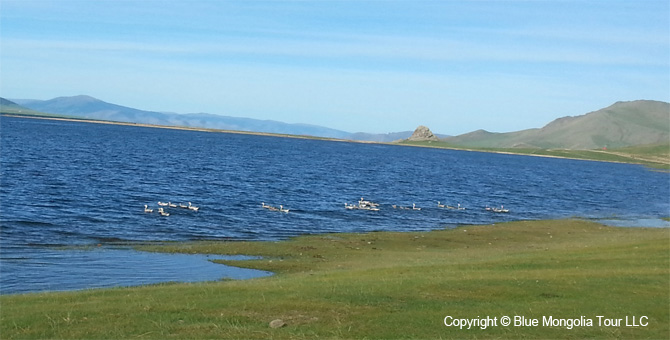 Day 1: Ulaanbaatar capital
Arrival in Ulaanbaatar city, Meeting assistance upon arrival by Blue Mongolia Tour agency representative and transfer to Hotel with 3 stars. Free time to adjust for time difference. Dinner, Stay in hotel
Day 2: Bayan-Olgii Province - Shiveet Khairkhan Mountain - Tsagaan River valley
After breakfast transfer to the airport to catch flight to Olgii town in western part of Mongolia, Upon your arrival in Ulgii airport our Ulgii tour guide will meet you and take you to grocery shop to collect some food staff: bottles of beer and wine, if you like to drink, your favorite delicacies and so on.. Travel to north-west about 185 km to Shiveet khairkhan Mountain, Shiveet Khairkhan Mountain - single big mountain, which is separated from others, has over 400 mountain wild goats on it, as so local people respect and do not any hunting. It is also keeping the Huns tribe's trails dated to 3 B.C, The Huns were the reason for the Chinese emperor Qin Shi Huangdi to build the Great Wall of China, Continue the trip, Reach Tsagaan river, Drive to Tsagaan River – White River, After some rest head to Tsagaan River basin area- main gateway of national park Altai Tavan Bogd, Come down to base camp at Tsagaan River, Meet up with local Tuvan herders who will provide us with horses and camels for the hike, In the evening enjoy bon fire and dinner, Stay in outdoor tent camping
Day 3: Altai Tavanbogd Mountain with snow peaks – Trekking
In the national park area vehicles and motorcycles are forbidden, so with the support of camels and horses, our hiking travel will be more comfortable. All of luggages will be loaded on the camelback for 16km to the base camp area at the edge of 20 km long Potanina glacier and some high peak. Get introduced with local guide, who will take care for horses and camels and luggages, Trekking travel will start to Potanina Glacier edge, that runs down from the highest mountains in Mongolia Stay overnight in outdoor tent camp
Day 4: Trekking along Glacier & Malchin peak
At breakfast enjoy a cup of coffee and tea, which water is from snow and ice next to colorful flower carpeted green meadow, Walking along the Potanina Glacier, Walking on the wild flower carpeted green meadows heading to Grane and Prezevalskii Glaciers, Hike up through a mountainous terrain of rock outcroppings to Malchin base camp, Perhaps catch sights of local wildlife including marmots, hares, and a number of birds (golden eagles, vultures, and falcons), Come to the Malchin mountain, Free time, Campsite elevation is 2,900m, stay overnight in outdoor tent camp
Day 5-6: Horse Trekking or Trekking in Altai Mountain
We have allocated two full days for the crossing of the Altai Mountain range, which is a total of a mere 32 km. We will pitch camp before the snow area. For sure, big game such as Snow Leopards and its prey species live here, but they are extremely difficult to get to see. Perhaps there is Altai Snowcock the highest living bird of Mongolia. We will cross the Altai at the highest elevation of same 3600m our trek & hike and have the broad views across the Altai Mt. We are here near the peak of Tsagaan Uul (Sacred White Mountain 3662m) arrive to a scenic valley which the locals called BEAR Valley where we will pitch camp for two over nights.
Day 7: Hiking or Horse Trekking to Tsagaan Uul Mt. & Trekking to Bear valley – Green lake.
Today you are in a scenic area where small streams develop into rivers fed by melting glaciers flowing down broad steppe valleys. Around here there are larch forested hills and mountains. Along the rivers there are wooded and alluvial meadows with broad leaf forests. We will make day hikes in the area.
Trek down a valley with patches of larches forests and reach so called Green Lake, where we pitch camp. Bon fire and beer /wine party. Stay overnight in outdoor tent camp
Day 8: Khoton & Khurgan lake
After breakfast travel in car to Siirgali, where the Khoton and Khurgan lakes are joining, This is dramatic steppe valley along the river that drains from the Altai Tavanbogd massif creating a series of beautiful lakes. We wil camp by Hoton Lake tonight. In this area, there will still be some kazakh herdsmen to visit. Their yurts are a bonanza on handicrafts, and they are very friendly and hospitable people. Meet the Kazakh eagle hunter with his eagle, stay in outdoor tent camp
Day 9: Ulgii town
Today you will travel to Ulgii town, Free time and enjoy the hot water shower after several days tent camp, free time for relaxing and refreshing, Stay in local hotel
Day 10: Tavan Belchir at Tsamba Garav Mountain
Drive out on the steppe valley towards the Lake Tolbo. Lake Tolbo has crystal clear fresh water and it is place for fishing. after driving 4-5 hours you will pitch camp just on the north side of Tsamba-Garav Uul (4208m).The place called as Tavan Belchir , Bon fire at the campsite and stay in outdoor tent camp
Days 11: Glaciers and Namarjin area
After breakfast you will ride horses and trek to the beautiful snowcapped peaks, rocky valleys and crystal clear spring water. visit the nomadic Urianhai (one of western Mongolian ethnic groups) families and feel their grade hospitalities. From north west side of the TsambaGarav Uul we have the chance to hike easily closer to snow caps, which area is called as Namarjin. Bon fire at campsite and stay overnight in outdoor tent camp
Day 12: Khovd town
Today you will reach Hovd town. The Hovd town was a trade center, located on the northern silk road with connections to Russia and China. In 1763 the Manchu administration built the fortress Sagjiin Kherem. An area of about 4 hectare was fenced with 3m high and 2m wide brick walls. The town id home for 18 ethnic groups people. Stay in local hotel
Days 13: Khar Us Nuur National Park
We have day exploration for Khar Us national park, where WWF Mongolia is very active. We will drive along Jargalant Khairhan mountian and hike into Rashantiin Am/Spring Valley/,sacred valley.Here is a sacred spring which is being said to have medicinal properties, including for good for eye diseases. The great lakes basin has the largest reedbeds in all of Centrl Asia, with many bird species as well as Saiga Antelope, the rare wild boar., snow leopards, gazelle, wolves etc. Drive back to Khovd Town, Stay in local hotel
Day 14: Ulaanbaatar city
Breakfast, Transfer to Khovd airport and Fly to Ulaanbaatar, Transfer to hotel, Free time, Dinner, Stay in the hotel
Day 15: Departure
Breakfast, Check-out at the hotel before 12.00 noon, Blue Mongolia Tour guide and driver will see you at the hotel lobby and Make a Transfer to the airport/ train station, Departure

The tour itinerary is subject to be changed at the traveler's request and requirements.
TOUR PRICE
For individual travelers /1-2 people/: 4000-3600USD
For group /with more than 3 pax/: 3600-3300USD
Above mentioned price is average amount to give you an idea. The exact amount is varied for everyone depending on number of travelers and service type including how many stars hotels you want to stay in, double or single occupancy you would prefer, what kind of additional service /such as visa support/ is required and so on...
Discount conditions:
• If group is bigger than 16 people: 16 +1pax free of charge
• For Family trip, children 0-9 years old are free of charge
This price INCLUDES:
Transfer to/from airport/hotel, Private transport with driver during the trip including petrol cost, Accommodation at hotels in Ulaanbaatar, Accommodations in Ger tourist camps in countryside, Everyday 3 times meals, English speaking tour guide, Entrance fees to protected areas, Entrance fees to sightseeing and museums and cultural shows, Horse riding and camel riding fees, Domestic return flights, flight insurance, Daily supply of mineral water - 0.5L bottle of water per day, invitation letter arrangements for Mongolian tourist visa issue, service fees and government tax.
This price DOES NOT INCLUDE:
International air flight round trip, Travel insurance, medical insurance, Fee for Visa obtaining, Alcoholic beverages, Additional services, Fee for extra luggage, Personal expenses such as IDD call, internet using, laundry, any charge for major force beyond of our control such as the imposition of quarantine restrictions, weather bad conditions, changes of arrival/departure flights, poor roads conditions, etc.
Please, Note:
1. The maximum weight of loaded luggage for domestic flight and vehicle is 10 kg, hand luggage 5 kg. For overweight, each kg will be charged in 1.5USD. Extra luggage can be stored free at hotels in Ulaanbaatar.
2. Hotels in Ulaanbaatar city reserved on double occupancy, and in countryside all Ger styled tourist camps are based on triple or 4 occupancy.
3. Check-in at hotels is at 12:00m/Check-out at hotels is at 12:00m.
!!! Tour itinerary and price may be subject to change.
The duration of the above trip can be prolonged or changed to suit your needs.
Please, make your reservations at your earliest convenience.