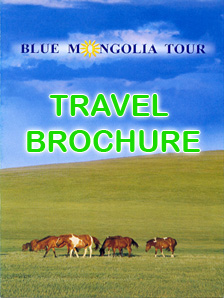 Travel Videos
Testimonials
The tour was awesome. I couldn;t be asked for better. Awesome tour. guide who was knowledgeable about all the tour sites. Driver was very friendly and warming. The city tour was great especially the cultural performance. I would recommend Blue Mongolia to all.
~ Kou Yang, USA
Subscribe
Register and receive interesting information and travel news
Submit Now
Travel Tips
You can have WI-FI in hotels in Ulaanbaatar and in countryside at main touristy places such as Khara Khorum and Gobi desert. So when you prefer to keep contact with your family and friends, please, don't hesitate to bring your smart phone or ipad or laptop...
View More »