EQUESTRIAN TRAVEL IN TEPPEE'S LAND
Tour code: MN-34
Seasons to be arranged: June-November
Duration: 13 nights & 14 days
Number of travelers: Available for solo traveler, 2-4 people, group max of 20 people
Total distance: 700 km by jeep, 100 km by horse
Tour grade: Intermediate riding ability required
Riden horse breed: Mongolian pony strong horses
Tack: Western styled and hand made with leather covering
Ride Includes: mountains, forests, open country
Pace: Medium, so intermediate riders can join this travel
Limit for riders: Weight-190lbs /85kg/, 15years old
Activity: 7 days horse trekking, hiking 1 hour, meeting with nomads
Specially advised to pack: your own gourmet for riding: hat, boots, gloves and others, hiking good shoes, sun glasses and sun hat, binocular, mosquito repellent crème, your favorite delicacies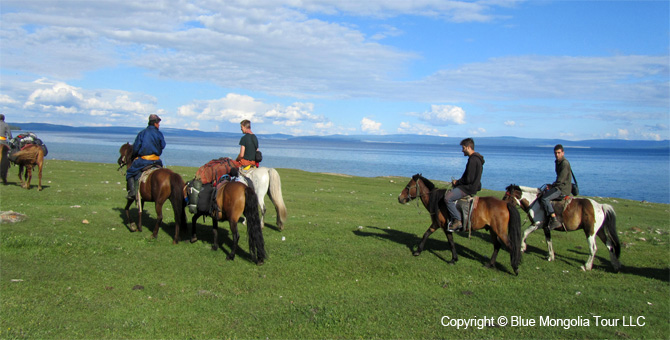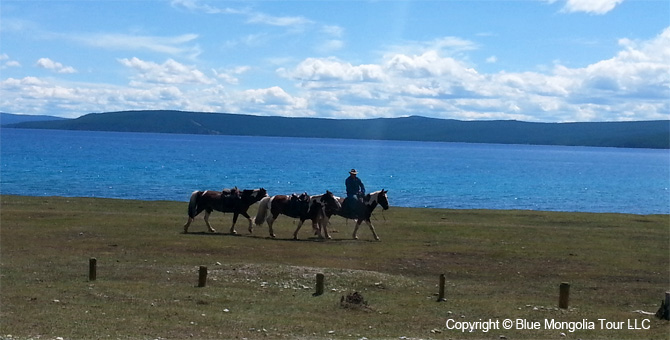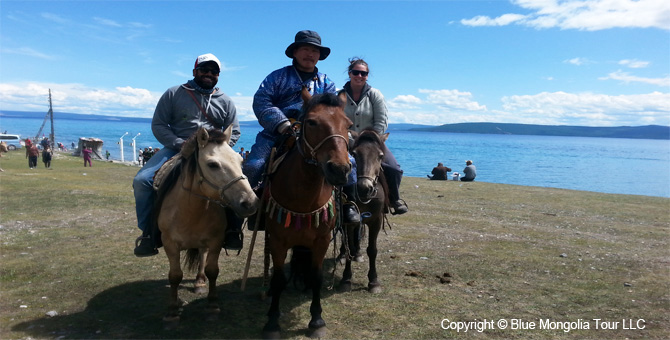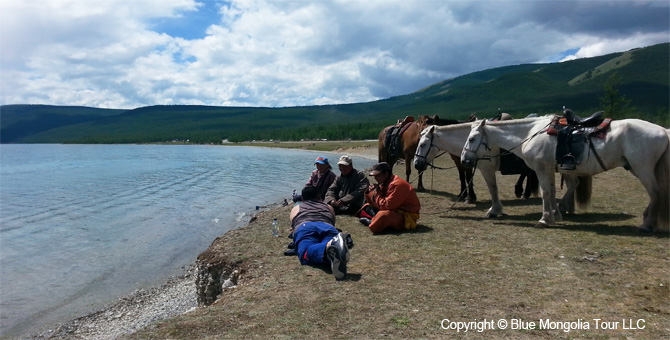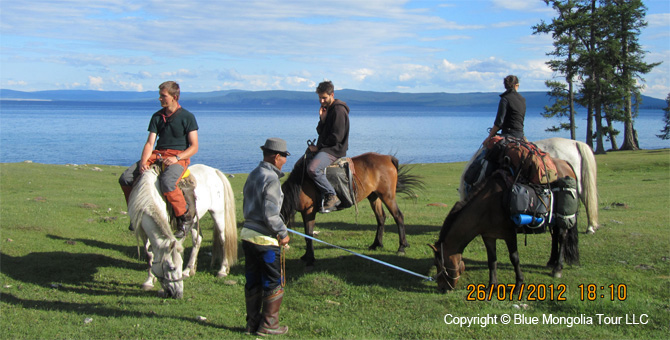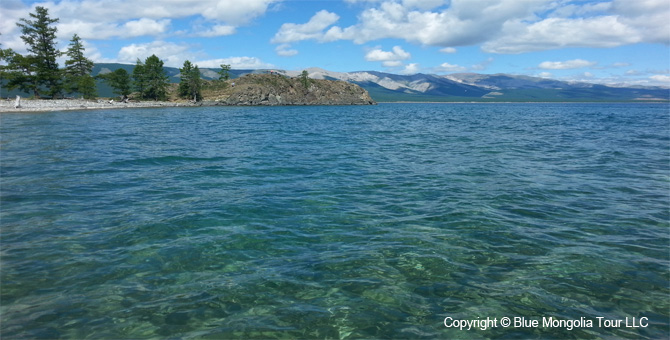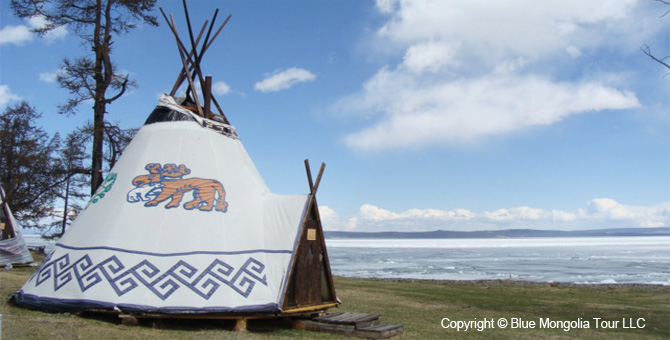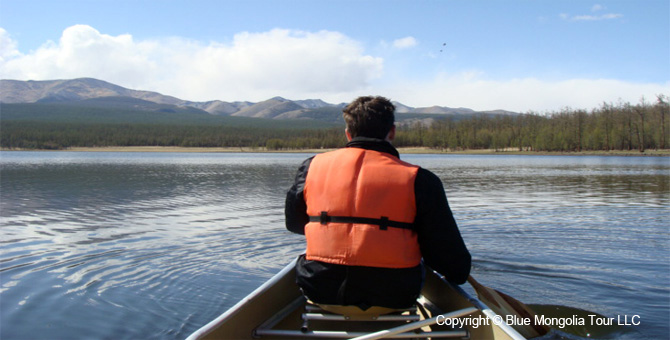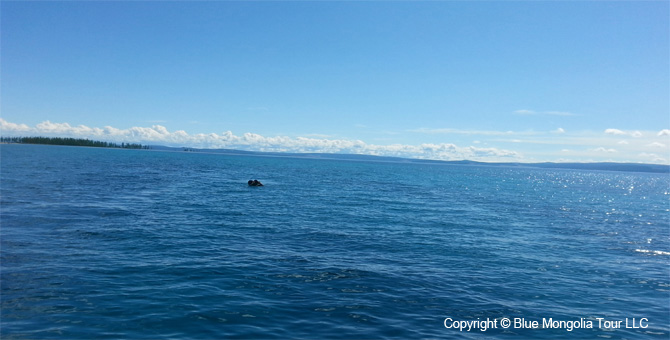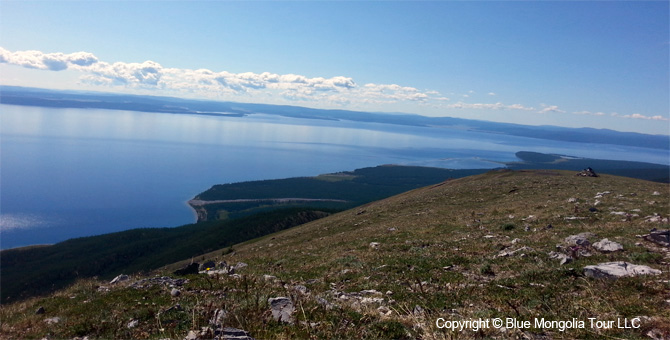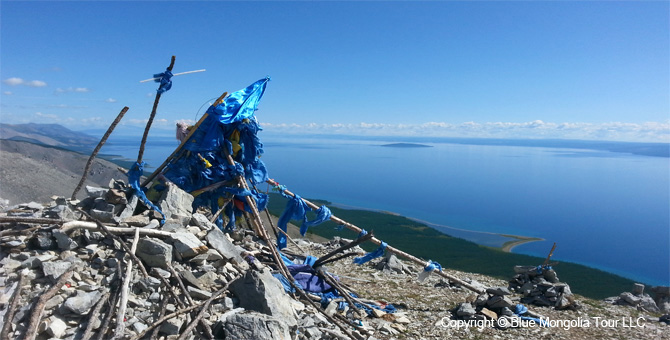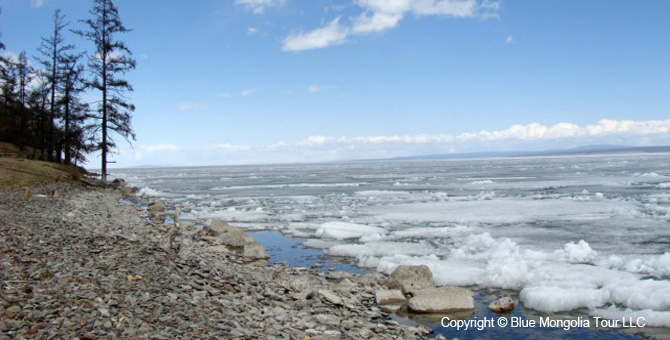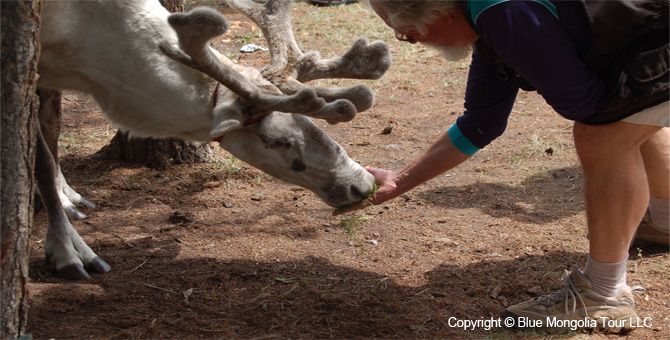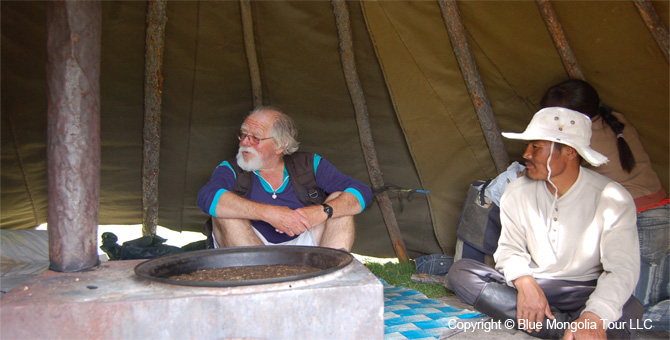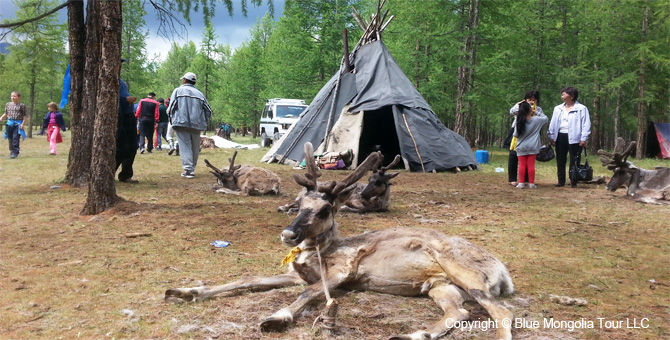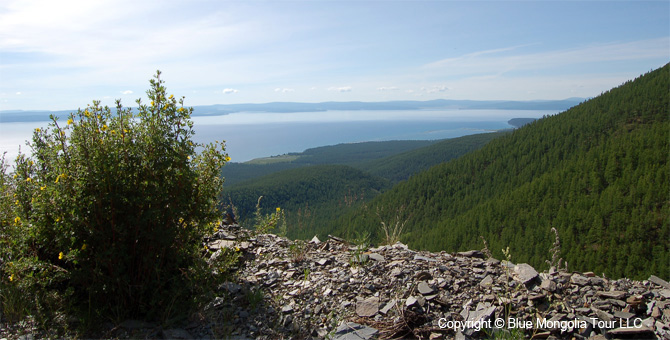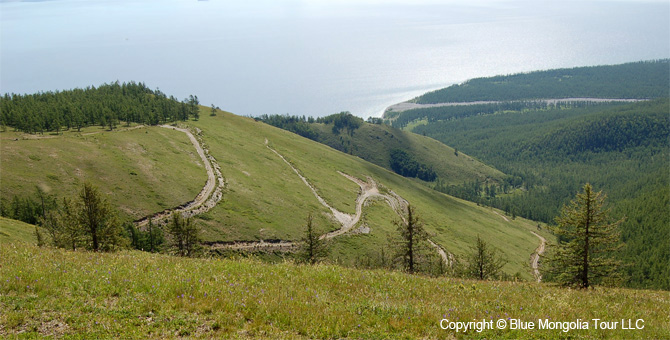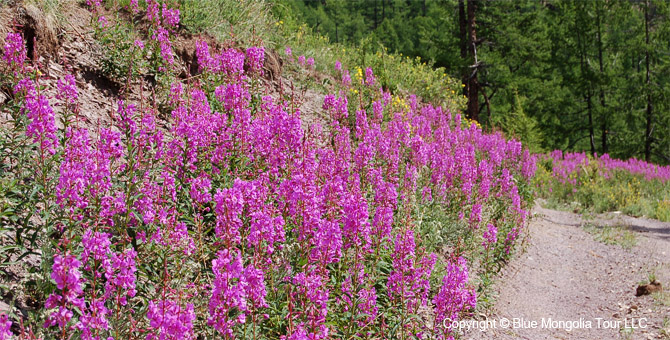 Day 1: Ulaanbaatar capital
Arrival in Ulaanbaatar city, Meeting assistance upon arrival by Blue Mongolia Tour agency representative and transfer to Hotel with 3 stars. Free hours for relaxing and adjusting for time difference. Dinner, Stay in hotel
Day 2: Moron town – Khoridol Saridag Mountain Range
Breakfast, Fly to Moron in Khuvsgul Province in the morning early, Trip to Complex of Deer Monuments and circle graves dated to III B.C in Uushig valley, Drive to Khoridol Saridag Mountain Range National park via Arbulag, Bayanzurkh, Ulaan Uul villages, Campsite arrangement , after dinner welcome party with bon fire, stay outdoor tent camp.
Day 3: Rinchinlumbe village – Khog River – Horse trekking
Breakfast, Drive to Khog river area via Rinchinlumbe village, visit to local horse breeder's family-Ger, Explore nomadic lifestyle and family's daily activities, Try diary products made by hands in the traditional method, try national drink-fermented mare's milk, Horseback riding -5 hours in the smooth hills near Khog river
Day 4-10: Horseback Trekking in Darkhad Depression & Taiga area
Breakfast, Horseback riding trip to valley of Darhadiin hotgor – Darkhad Depression, This riding is over some difficult areas but the scenery is spectacular. Meeting with Teppee tribe, who live on their reindeer herds in mountains. They live in small tents and believe in shamanism, The Mongol name is Tsaatan, and they are branch part of the Turkic-speaking Tuva ethnic group, The horse trekking travel will go through over high hills, Siberian forest, river basins, green meadows and clear water lakes and so on. You will the beauty of nature and lifestyle and culture of tepee people, during the horse trekking travel you will have picnic meals cooked by your guide or our chef for big group, Stay in outdoor tent camp
Day 11: Khuvsgul Lake National park
After breakfast travel in car to Khuvsgul lake national park, (145 km & 5-6 hours driving), The lake is located in impressive Khuvsgul National Park, which comprises high mountain ranges with snow caped peaks, azure lake, green forest, beautiful river, Dinner, Stay overnight in Ger tourist camp
Day 12: Khuvsgul Lake National park – Free day
Breakfast, this day is acclimatization day at the lake shore, you can have optional activities: Walking and trekking in surrounding hills, horseback riding, canoeing in Toilogt lake, sailing in Khusvgul lake, and so on.. Stay in ger tourist camp
Day 13: Moron town
Breakfast, Drive to Moron town, On the way picnic lunch, Drive to hotel in Moron town, Fly to Ulaanbaatar city back, Transfer to hotel, Friendship Monument on Zaisan hill, Free time for shopping the main street shops, art shops and antique shops, National Folk Performance Concert with songs and contortion acts, Dinner, Stay in hotel
Day 14: Departure
Breakfast, Check-out at the hotel before 12.00 noon, Blue Mongolia Tour guide and driver will see you at the hotel lobby and Make a Transfer to the airport/ train station, Departure

The tour itinerary is subject to be changed at the traveler's request and requirements.
TOUR PRICE
Solo Traveler: 4200USD
Per Person for group of 2 people: 3600USD
Per Person for group of 3-4 people: 3200USD
Per Person for group of 5-9 people: contact us for detailed tour price
Above mentioned price is average amount to give you an idea. The exact amount is varied for everyone depending on number of travelers and service type including how many stars hotels you want to stay in, double or single occupancy you would prefer, what kind of additional service is required and so on...
Discount conditions:
• If group is bigger than 16 people: 16 +1pax free of charge
• For Family trip, children 0-9 years old are free of charge
This price INCLUDES:
Private Transfer to/from airport/hotel and hotel/airport, Private transport with driver during the trip including petrol cost and road tolls, Accommodation at hotels with 3 stars in Ulaanbaatar- standart rooms for single or twin occupancy, Accommodations in Ger tourist camps in countryside, Everyday 3 times meals and hot drinks such as cups of coffee and tea, English speaking tour guide service, Entrance fees to protected areas and national parks, Entrance fees to sightseeing and museums and cultural shows in city, Renting fee for outdoor camping gears: tent, mattrass, sleeping bag, bed linens, kitchen staffs, tent lights, travel chairs and table, Horse riding and camel riding fees, Daily supply of mineral water - 0.5L bottle of water per day, invitation letter arrangements for mongolian tourist visa issue, service fees and government tax.
This price DOES NOT INCLUDE:
International air flight round trips, international train tickets, Travel insurance, medical insurance, Fee for Mongolian tourism visa obtain, Alcoholic bewerages, Additional and optional services, Fee for extra luggages, Personal expenses such as laundry service, any charge for major force beyond of our control such as the imposition of quarantine restrictions, weather bad conditions, changes of arrival/departure flights, poor roads conditions and single supplements for ger tourist camps = 20USD per night and etc.
Please, Note:
1. The maximum weight of loaded luggage for domestic flight and vehicle is 15-20 kg, hand luggage 5 kg. For overweight, each kg will be charged in 3USD. Extra luggage can be stored free at hotels' luggage rooms in Ulaanbaatar.
2. If you want to use your own outdoor camping gears such as mattrass and sleeping bags or bed linen, you can bring it with yourself. If you gave special requested items for outdoor camping, Please, Let Blue Mongolia tour manager to pack for yourself in advance.
3. Hotels in Ulaanbaatar city reserved on double occupancy, and in countryside all Ger styled tourist camps are based on triple or 4 occupancy.
4. Check-in at hotels is at 1:00p.m/Check-out at hotels is before 12:00m.
!!! Please, make your reservations at your earliest convenience.