NATURE & WILDLIFE TRAVEL
Tour code: MN-18
Seasons to be arranged: March-October
Duration: 11 nights & 12 days
Number of travelers: Available for solo traveler, 2-4 people, group max of 20 people
Tour grade: Easy
Total distance: 800 km by plane, 1500 km by jeep, 5 km by horse, 5 km by camel
Activity: 1 hour horse riding, 1 hour camel riding, hiking 2 hours, meeting with nomads
Specially advised to pack: Hiking good shoes,
sun glasses and sun hat, binocular, mosquito repellent creme, your favorite delicacies
The tour is dedicated for nature lovers and wildlife watchers. The travel will allow you to watch the nature view and landscape of steppe, mountains, forest, rock hills, and lakes and rivers and as well as discover its flora and fauna. The highlighted animals for watching during this travel are: wild horses, mountain deers, Mongolian marmot, steppe eagle, lynx, Siberian white cranes and blue cranes, Argali Wild Mountain Sheep and white teiled and black tailed gazelle herds.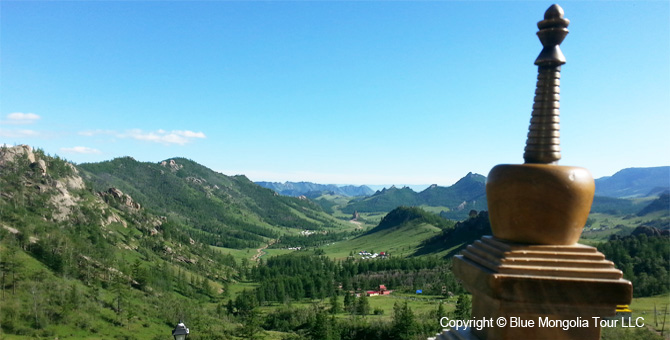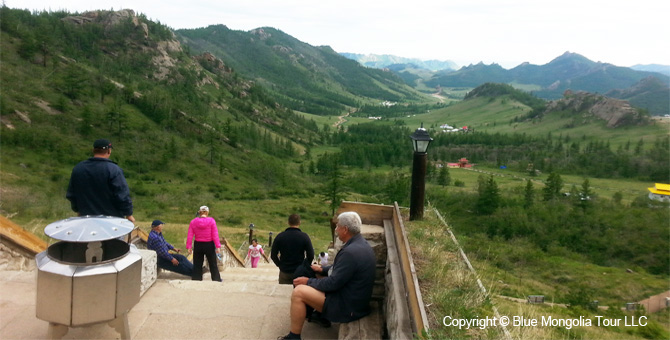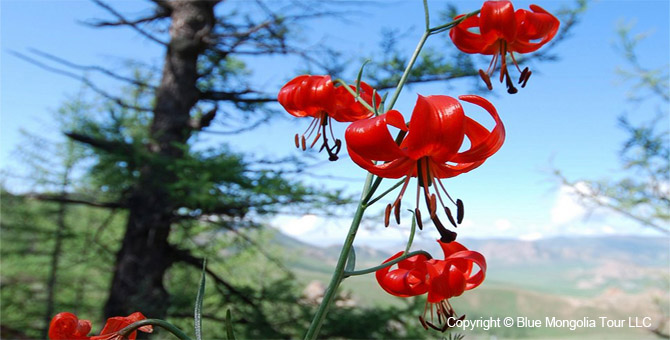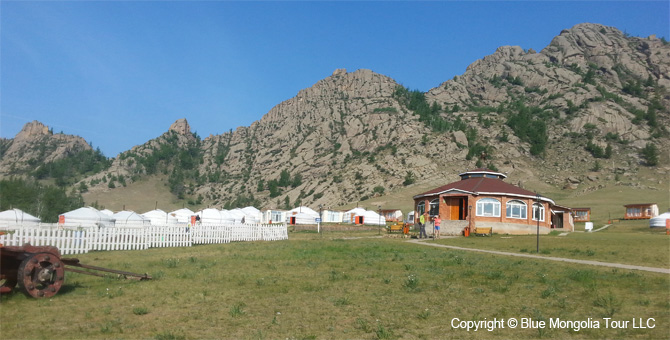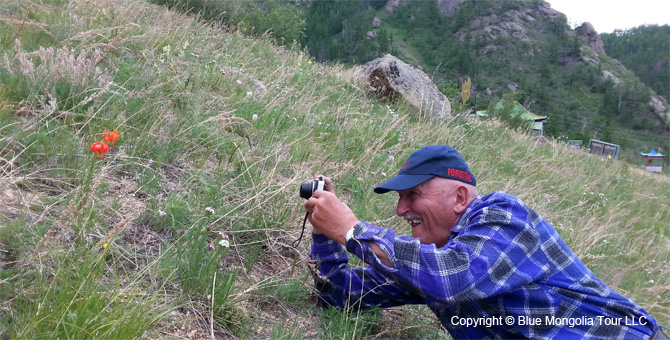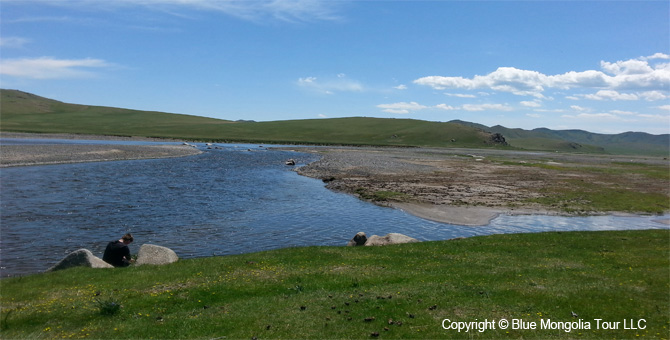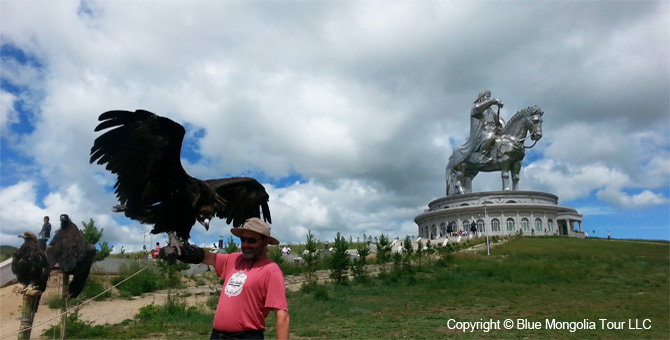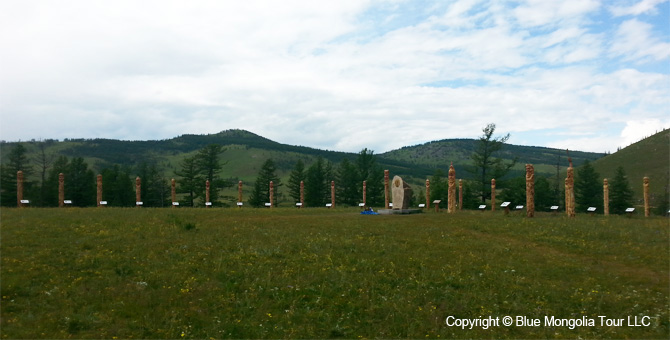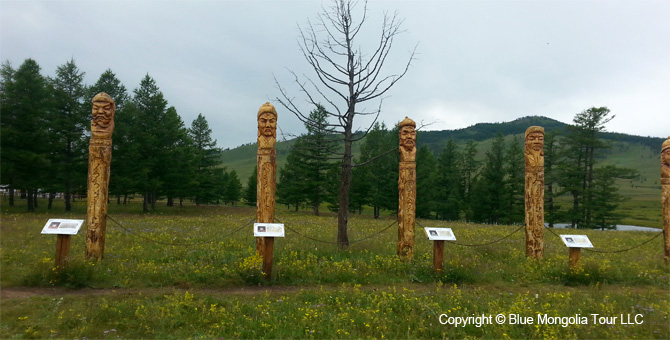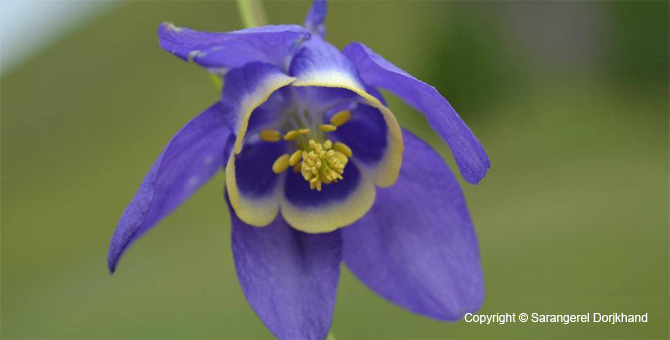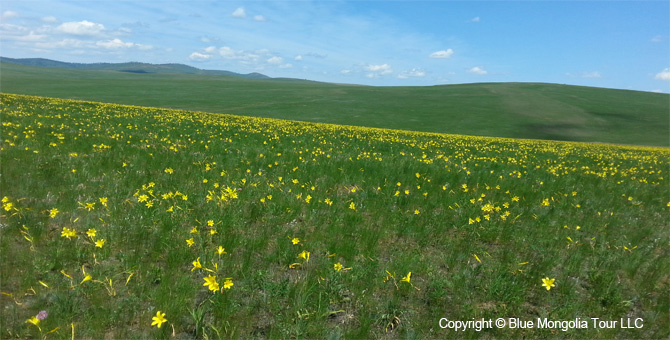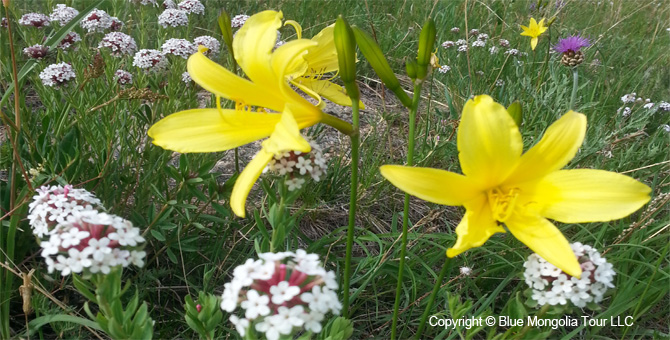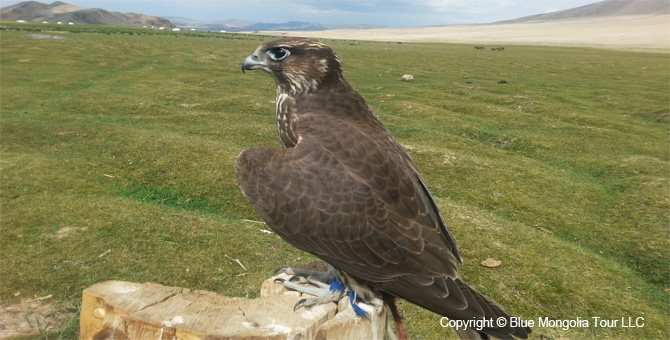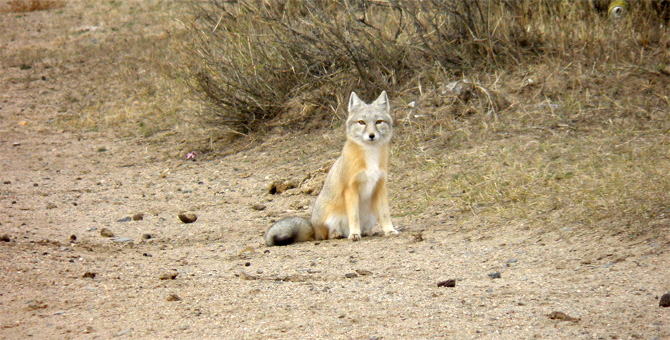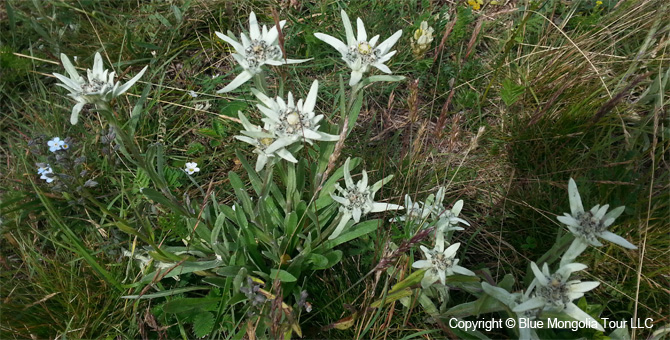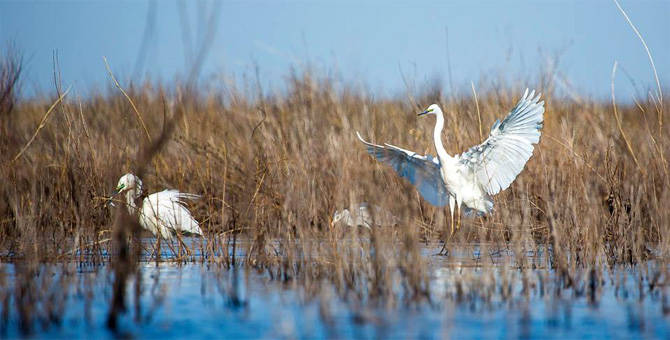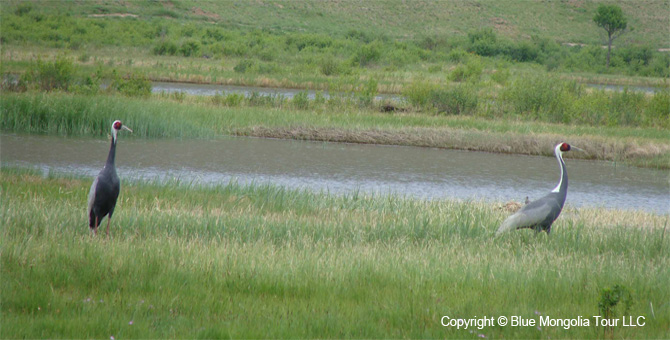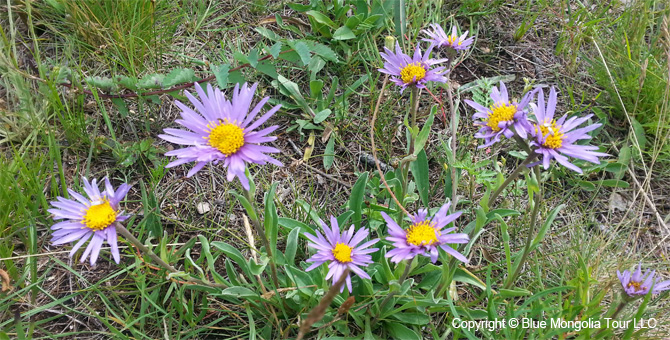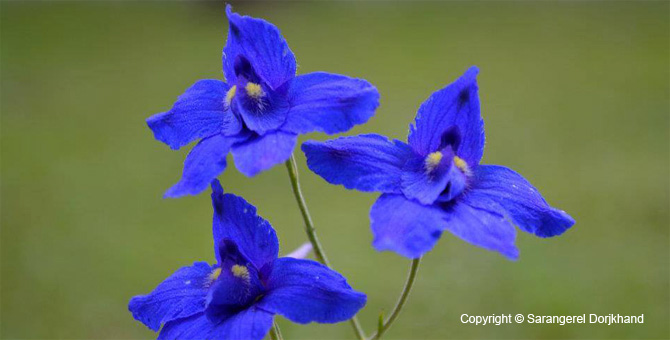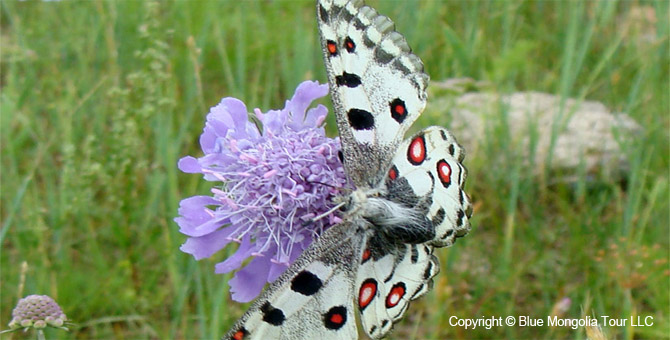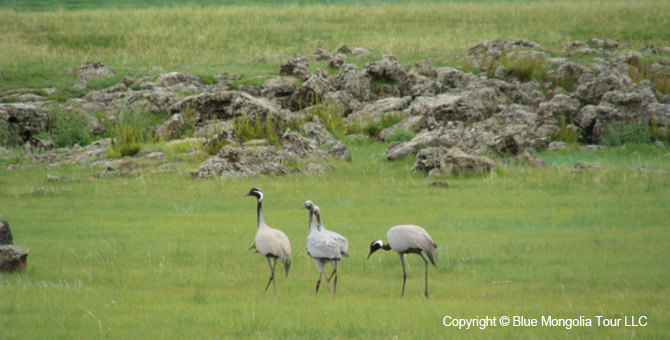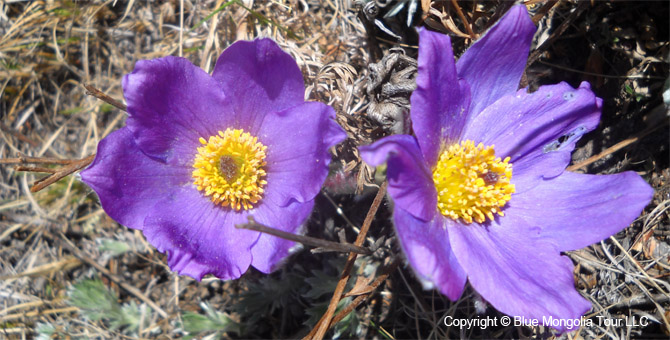 Day 1: Arrival in Ulaanbaatar city
Arrival in Ulaanbaatar city, Meeting assistance upon arrival by Blue Mongolia Tour agency representative and transfer to Hotel with 3 stars. Free time to adjust for time difference, Stay in hotel with 3 stars
Day 2: Khustian Nuruu Wild Horses National Park
After breakfast our travel to Wild Horses National Park in Khustain Nuruu Mt, where herds of wild horses Przevalskii are re-acclimatizing since 1991, Information about the national park and wild horses will be given by accompanying Biologist. Drive to Mountains followed by a brief trek and wait for wild horses to come to spring drinking water; Mongolian name is takhi, Drive to the mountains to watch the mountain deers, marmots, chipmunks, grey wolves, lynx, pallas cat, red fox, eurosian badger and some types of birds: eagle, lammergeyer, bustard, storks, and swans…
Day 3: Ulaanbaatar City – Terelj National Park – Rocks
After breakfast you will travel to Tavangiin Els and explore the wild flowers and medicinal herbs around the sand dunes, Then drive to Terelj National Park via Ulaanbaatar city, Arrival in the camp and free time, After lunch explore the beautiful granite rocky hills, nomads home-Ger and their livestock in the pasture, explore the Turtle rock natural formation, easy trekking on the green meadow, One hour horseback riding and free time for rest, Stay overnight in ger tourist camp
Day 4: Chinggis Khan Statue – Gun Galuutai Nature Reserve Area
Breakfast, Drive to Chinggis Khan Massive Statue on Tsonjin Boldog hill, where Chinggis Khan found golden whip one the way traveling to Khereid tribe, who were living in present location of Ulaanbaatar, Then head to Gun-Galuut Nature Reserve, which offers an ecosystem diversity in harmonized complex of high mountains, steppes, rivers, lakes and wetlands are well-kept in its original condition. Gun-Galuut Nature Reserve is a local protected area for the conservation of global threatened species. The fauna and flora of the NR haven't been researched properly but currently 63 mammal species, 81 bird species, 3 amphibian species and 38 fish species are recorded. Most common species are Grey Wolf, Marmot, Souslik, Pika, Vole, Fox, Corsac, Jerboa and Frog. There are many nationally and globally threatened species in the NR. For instance, Argali Wild Mountain Sheep, Siberian White Crane, White-naped Crane, Hooded Crane, Red Falcon, Black Vulture and Swan Goose are globally threatened and listed in the IUCN Red List. Also there are nationally threatened species such as Whooper Swan, Black Stork, Great White Egret, Bar-Headed Goose, Bearded Vulture and Eurasian Penduline. After lunch travel to Ikh-Gun and Ayaga lakes - a paradise of birds, Kherlen - the longest river of Mongolia and Tsengiin Burd wetland, where water and wetland birds lay their eggs. Watch birds, Dinner and stay in ger tourist camp
Day 5: Gun Galuutai Nature Reserve Area
Today visit to mountains and enjoy seeing Gun-Galuut's vast steppe seemingly meeting the sky, the imposing mountains Baits and Berkh (1700m above sea level) , These mountains are the main habitat of globally endangered Argali wild mountain sheep. Not only Argali's inhabit Baits & Berkh mountains, but animals like Gray wolf, Fox, Corsac, Lynx, Marmot, Rabbit etc and birds like Black Vulture, Bearded Vulture, Eagles etc are seen here. Bearded Vulture and Black Vulture are enlisted in the red book. After lunch walk to the Tsengiin Burd to observe the Siberian white crane: . The Tsengiin Burd (it means White-naped crane nesting wetland) is a wonderful complex of everything that a bird may need to live and breed. Stay overnight in ger tourist camp
Day 6: Khara Zurkhnii Khukh Nuur- Khentii Mountain Range
After breakfast travel to to Khar Zurkh Blue Lake The lake, which was summer residence place for Chinggis Khan and royal people in 13 century, Here Chinggis Khan was married with Burte Queen -his first official wife, The place is very beautiful landscape with Siberian forests and high hills, which is a part of Khentii Mountain Range, Stay in ger tourist camp
Day 7: Khentii Mountain and Forest – Ondorhaan town
In the morning early before sunrise drive to the small lake Ulaan and stay in car as waiting for wild animals will come to the Ulaan toirom lake and drink water: mountain deers, roe deers, wild pics, After having meal travel and trek to the forest and explore the birds in the forest, after Lunch travel to Ondorkhaan town, Stay overnight in local hotel
Day 8: Toson Khulstai
Today head to National Park Toson Khulstai in Dornod province, Annually app. 5000-6000 antelopes are counted and protected by national park people. There are scarce herbals such as prickled roses, orchids and Siberian stipa gobica among popular herbs and plants of 25 kinds and 80 species. Also, there are scarce kinds of cranes, steppe bustards and hedgehogs. Stay in outdoor tent camping
Day 9: Toson Khulstai – Yakhi lake
After breakfast travel to Toson Khulstai National park to watch the antelopes and white tailed and black tailed gazelles, Then continue the travel to Yakhi lake National Park, This area was taken into preotected area in 1998 with purposes of protecting white antelopes and aquatic birds pass, which is habiting for 251000 hectares of land in Mongolian lowest altitude area. The national park is a paradise for the birdwatchers and wildlife watchers and nature lovers. There is a chance to see animals such as white antelopes, wolves, marmots and steppe fox, migratory and sedentary birds like bird of prey and vultures, rocky hills, valleys and mountains. Stay outdoor tent camping
Day 10: Choibalsan town
After breakfast travel to lake and watch birds and taking photographs, After lunch drive to Choibalsan town, center of Dornod province, Free time and
Day 11: Ulaanbaatar capital
Soar over the vast steppe on a flight to Ulaanbaatar city, Arrival in Ulaanbaatar city, Transfer to hotel, after lunch take city tour including visits to Natural History Museum offers nice chance to see petrified dinosaur skeletons and nestled eggs, stuffed animals and herbaries of plants, Visit main square Chinggis Khan, Friendship Monument on Zaisan hill, National Folk Performance Concert with songs and contortion acts, Dinner, Stay in hotel
Day 12: Departure
Breakfast, Check-out at the hotel before 12.00 noon, Blue Mongolia Tour guide and driver will see you at the hotel lobby and Make a Transfer to the airport/ train station, Departure

The tour itinerary is subject to be changed at the traveler's request and requirements.
TOUR PRICE
For individual travelers (1-4 people): 2200-2800USD
For group (more than 5 people): 2200-1900USD
Above mentioned price is average amount to give you an idea. The exact amount is varied for everyone depending on number of travelers and service type including how many stars hotels you want to stay in, double or single occupancy you would prefer, what kind of additional service /such as visa support/ is required and so on...
Discount conditions:
• If group is bigger than 16 people: 16 +1pax free of charge
• For Family trip, children 0-9 years old are free of charge
This price INCLUDES:
Transfer to/from airport/hotel, Private transport with driver during the trip including petrol cost, Accommodation at hotels in Ulaanbaatar, Accommodations in Ger tourist camps in countryside, Everyday 3 times meals, English speaking tour guide, Entrance fees to protected areas, Entrance fees to sightseeing and museums and cultural shows, Horse rental and camel rental fees, Rental of tent camp and outdoor equipments, Domestic return flights, flight insurance, Daily supply of mineral water - 0.5L bottle of water per day, invitation letter arrangements for Mongolian tourist visa issue, service fees and government tax.
This price DOES NOT INCLUDE:
International air flight round trip, Travel insurance, medical insurance, Fee for Visa obtaining, Alcoholic beverages, Additional services, Fee for extra luggage, Personal expenses such as IDD call, internet using, laundry, any charge for major force beyond of our control such as the imposition of quarantine restrictions, weather bad conditions, changes of arrival/departure flights, poor roads conditions, etc.
Please, Note:
1. The maximum weight of loaded luggage for domestic flight and vehicle is 10 kg, hand luggage 5 kg. For overweight, each kg will be charged in 1.5USD. Extra luggage can be stored free at hotels in Ulaanbaatar.
2. Hotels in Ulaanbaatar city reserved on double occupancy, and in countryside all Ger styled tourist camps are based on triple or 4 occupancy.
3. Check-in at hotels is at 12:00m/Check-out at hotels is at 12:00m.
!!! Tour itinerary and price may be subject to change.
The duration of the above trip can be prolonged or changed to suit your needs.
Please, make your reservations at your earliest convenience.