BUDDHISM IN MONGOLIA
Tour code: MN-67
Seasons to be arranged: Year around
Duration: 7 Nights & 8 days
Group size: Solo or group with up to 16 pax
Tour grade: easy
Total distance: 1500 km by jeep, 5 km by horse, 5 km by camel
Activity: 1 hour horse riding, 1 hour camel riding, hiking 2 hours, meeting with nomads
Destination: Ulaanbaatar city, Amarbayasgalant Monastery, Khogno Khan Nature Reserve, Khara Khorum- UNESCO registered site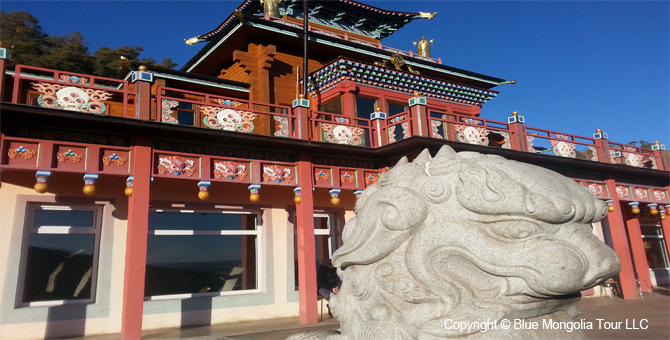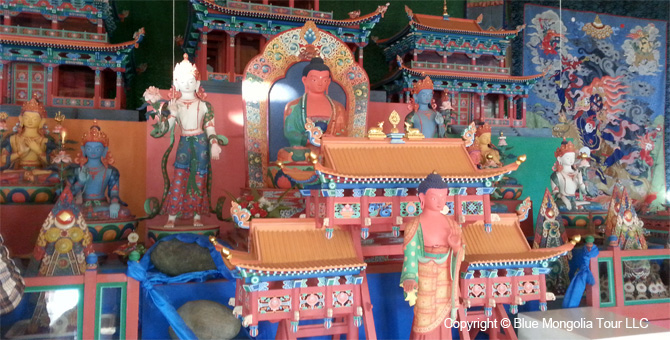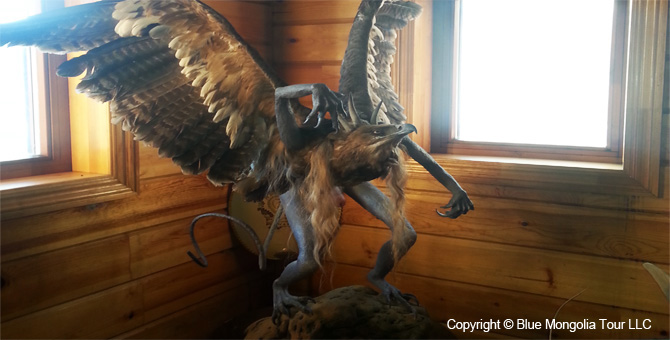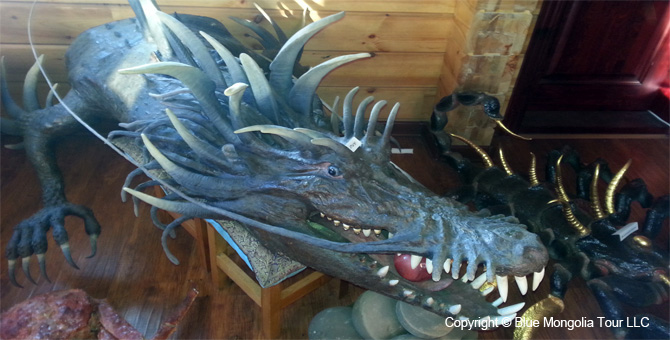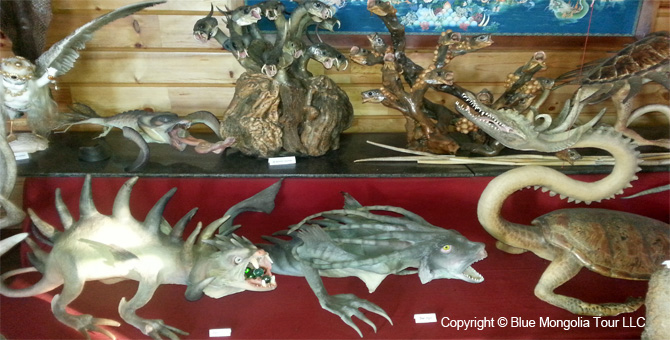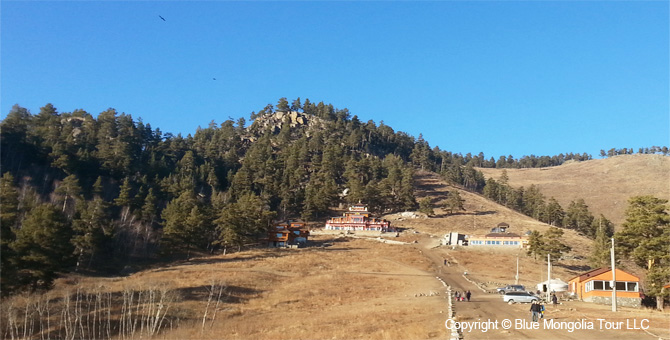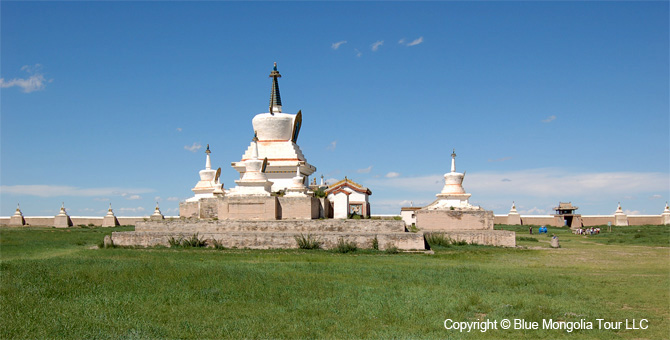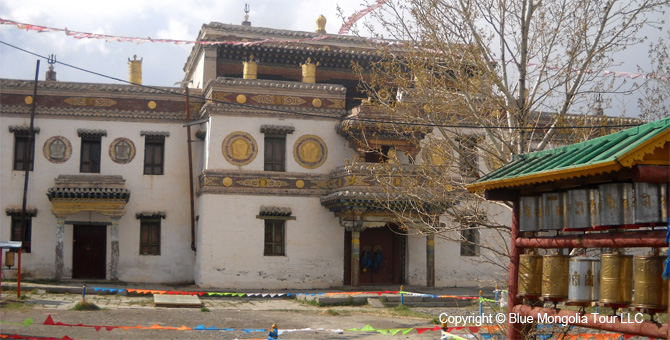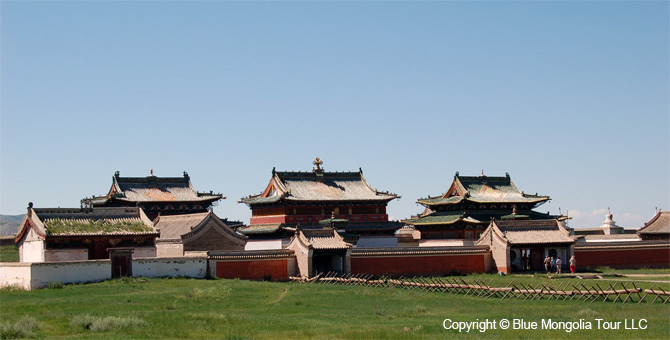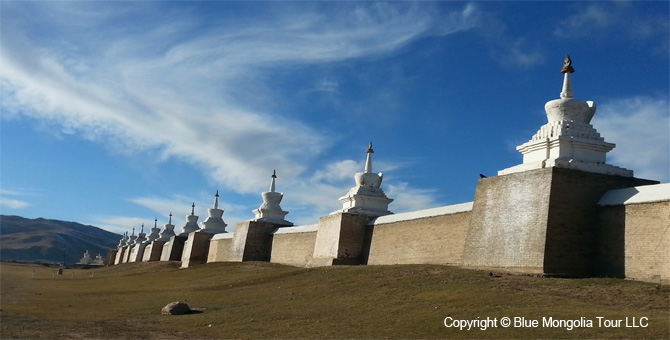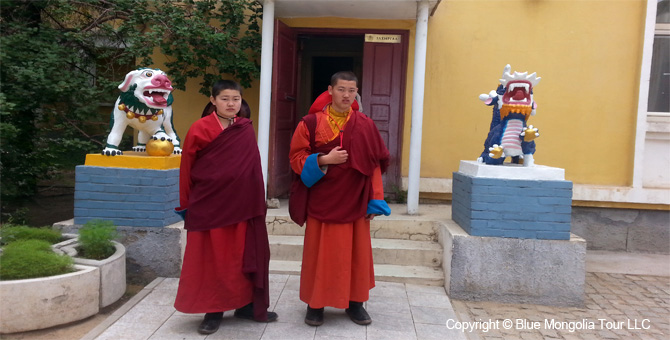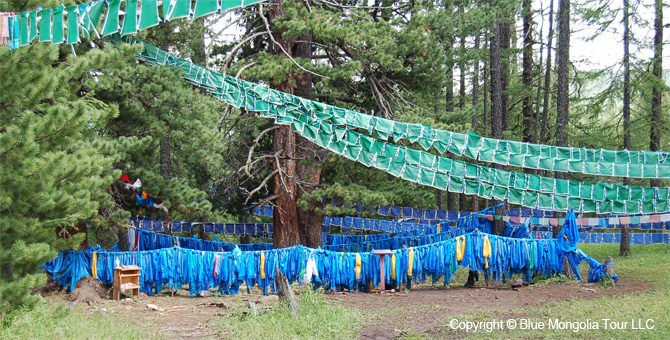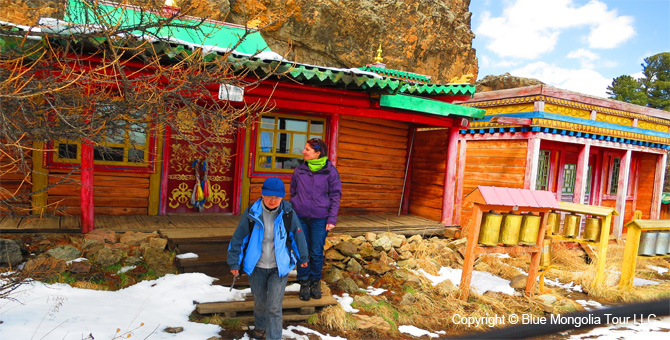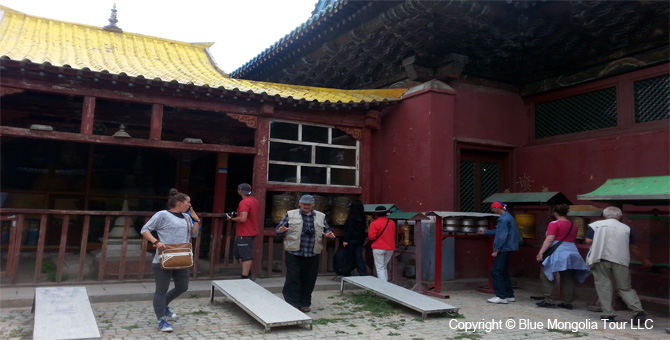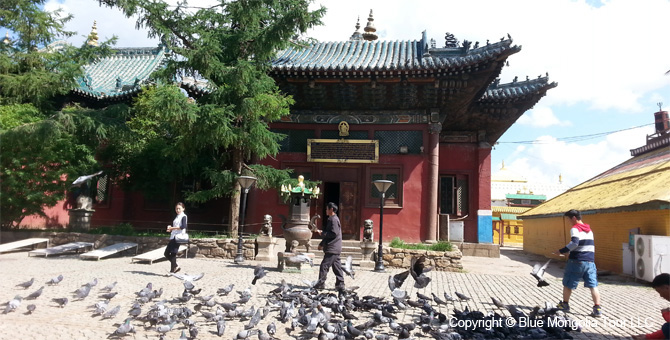 Day 1: Ulaanbaatar capital – Gantegchilen Monastery
Arrival in Ulaanbaatar city, capital of Mongolia. You will be greeted by Blue Mongolia Tour guide and escorted to the hotel, Check in hotel, the travel will start with city tour including visits to Gandantegchilen Monastery- Present biggest monastery, which houses for giant standing Buddha statue, Visit main square Chinggis Khan, Free time for shopping the main street shops, art shops and antique shops, National Folk Performance Concert with songs and contortion acts, Dinner, Stay in hotel
Day 2: Amarbayasgalant Monastery - Khutagt Lamiin Gandandarjaalan Temple
Breakfast at the hotel, earlier this morning the travel will start as driving to Amarbayasgalant Monastery in Selenge province area, Amarbayasgalant means Monastery of Tranquil Felicity, it is one of the three largest Buddhist monastic centers in Mongolia and is located in the Iven Valley near the Selenge River, at the foot of Mount Büren-Khaan, Visit to the monastery and walking in surrounding area. The Main temple can be compared to main pantheon in Mongolia, Head to Erdenet town and Visit to main temple called as Khutagt Lamiin Gandan Shadivlan Khiid, which is the buddhist center in this town, stay overnight in hotel
Day 3: Buddhist temple in Mogod village - Ogii lake wetlands
Travel to Mogod Village area and visit to small Buddhist temple, After that you will drive to Ogii clear water lake wetlands area, After lunch it is free time, Optional activities: Visit to information and research center of this wetlands area, explore water birds, Walking along lakeshore, Sailing with a boat in the lake, or water-motocycle, Horseback riding, Fishing in the lake, Exploring how to make felt items from sheep wool, Dinner, Stay overnight in ger tourist camp
Day 4: Turkish Monument – Erdene Zuu Monastery
Breakfast, Historical Remains of Turkish Empire –Breakfast, Today you will drive to Khoshoo Tsaidam area on bank of Orkhon river to explore Turkish Rock Inscription-Monuments about Kultigen King of Turkish tribe and battling and Other Historical remains from Turkish Empire, Visit to Tureg's Culture Museum, This Khoshoo Tsaidam area was ruins of Ancient Turkish city, who were very strong in 6-8AD, then continue a drive to Khara Khorin town, where developed Khara Khorum capital of Great Mongolian Empire founded by Chinggis Khan's songs in 13th century, The town is registered as UNESCO's Cultural Heritage Site and still today it keeps the great history of nomadic Mongols, Here you will visit to Khara Khorum museum, which displays the results of archaeological excavation expedition and history of Mongols in 12-13th centuries, After lunch Visit to Monument for Three Great Empires in Mongolian history, located in Orkhon river basin area, Explore the Turtle Rock, Visit to Erdene Zuu Monastery Museum - First and Biggest Buddhist Center in medieval ages and it was closed and badly damaged in1930's by communists, Dinner, Stay overnight in ger tourist camp
Day 5: Shankhiin Khiid Monastery – Tovkhon Monastery
Visit to Shankhiin Khiid Monastery, which is belong to the tantric sect of Buddhism, then you will drive to Tovkhon temple in beautiful mountainous area of Khangain Nuruu National Park, Take your small travel bag and start hiking to Shiveet Hill on mountain's path, app: up to 2 hours you will reach the top of mountain, Visit to Buddhist temple Tovkhon- Temple of Great Joy, Box lunch in open air, Hiking to small cave called mother belly, meditation caves, meditation rock seat in the sun, If you do yoga or meditation, this is the perfect place for your interest, Hiking to the peak of hill with stupa, where the surrounding nature view looks fascinating, visit to small temple for god of mountain, Trekking down to the bottom of the mountain, free time and refreshing drinks near the vehicle, Stay overnight in ger tourist camp
Day 6: Erdene Khambiin Temple in Khogno Khasn Nature Reserve
After breakfast drive to Khogno Khan Nature Reserve Area, Accommodate at ger tourist camp near by Elsen tasarhai sand dunes, Free time and relaxing, After lunch you will visit to Erdene Khambiin Temple in Khogno Khan Mountain, Then visit to horse breeder's family to explore the nomadic lifestyle and to have talking with nomads about their life and tradition, There is nice chance to try Mongolian national drink-Airag-fermented mare's milk and other milk products, Experience daily activities of local people, After dinner you can have a free time to walk on small sand dunes, Stay overnight in ger tourist camp.
Day 7: Ulaanbaatar city
Breakfast, Today you will depart to Ulaanbaatar city, Box lunch in open air on the way, Continue drive to Ulaanbaatar city, Transfer to hotel, Stay in the hotel
Day 8: Departure
Breakfast, Check-out at the hotel before 12.00 noon, Blue Mongolia Tour guide and driver will see you at the hotel lobby and Make a Transfer to the airport/ train station, Departure

The tour itinerary is subject to be changed at the traveler's request and requirements.


TOUR COST
Solo Traveler: USD1510
Per Person for group of 2 people: USD1350
Per Person for group of 3-4 people: USD1250
This price INCLUDES:
Private Transfer to/from airport/hotel and hotel/airport, Private transport with driver during the trip including petrol cost and road tolls, Accommodation at hotels with 3 stars in Ulaanbaatar- standart rooms for single or twin occupancy, Accommodations in Ger tourist camps in countryside, Everyday 3 times meals and hot drinks such as cups of coffee and tea, English speaking tour guide service, Entrance fees to protected areas and national parks, Entrance fees to sightseeing and museums and cultural shows in city, Horse riding and camel riding fees, Daily supply of mineral water - 0.5L bottle of water per day, invitation letter arrangements for mongolian tourist visa issue, service fees and government tax.
This price DOES NOT INCLUDE:
International air flight round trips, international train tickets, Travel insurance, medical insurance, Fee for Mongolian tourism visa obtain, Alcoholic beverages, Additional and optional services, Fee for extra luggages, Personal expenses such as laundry service, any charge for major force beyond of our control such as the imposition of quarantine restrictions, weather bad conditions, changes of arrival/departure flights, poor roads conditions and single supplements for ger tourist camps = 20USD per night and etc.

Please, Note:
1. The maximum weight of loaded luggage for domestic flight and vehicle is 15-20 kg, hand luggage 5 kg. For overweight, each kg will be charged in 3USD. Extra luggage can be stored free at hotels' luggage rooms in Ulaanbaatar.
2. Hotels in Ulaanbaatar city reserved on double occupancy, and in countryside all Ger styled tourist camps are based on triple or 4 occupancy.
3. Check-in at hotels is at 1:00p.m/Check-out at hotels is before 12:00m.
!!! Please, make your reservations at your earliest convenience.